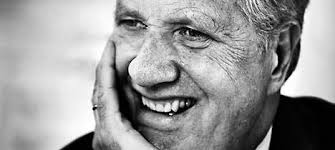 An Inspiring Leader: Michael Treschow, Non-Executive Director of Unilever
Michael Treschow is a business man from Sweden who became chairman of the board at Unilever in 2007. Since that time, he has taken on the roll of NED, working behind the scenes of the powerful company concerning policy making and planning. He formerly acted as chairman at Ericsson and is considered a force to be reckoned with in the Swedish business world.
Beginnings
Michael Treschow earned a master's degree in engineering at the Institute of Technology located in Lund, Sweden. However, he would be drawn to the field of business, working for Atlas Copco at the beginning of his career. He proved his leadership abilities when he took on the position of CEO. He continued the trend by later becoming CEO at Electrolux, followed by his chairman position at Ericsson, moving on to Unilever.
A Man of the World
Treschow has proved to be versatile. In over two decades at the helm of Atlas Copco, he actually relocated to the United States for three years in order to manage the American-based division. He also worked in France on behalf of AB Bahco. Regardless of his location, Michael Treschow has taken on many non-executive roles in the course of his career, culminating in his current position with Unilever.
Living Proof of His Abilities
Michael Treschow has exhibited competence time and again as a non-executive director, as is clearly shown by his illustrious career. With Unilever, he's taken on a number of responsibilities. In addition to his position as chairman, he is a member of the Compensation Committee and Corporate Governance Committee. He is a man with a mission and knows how to take care of business. He closely monitors the performance of executive directors and management in order to guide Unilever in the right direction. With his keen business sense, Treschow puts the best interests of the company and its stakeholders first.
An Exemplary Role Model
For fresh faces in the business world, hoping to have prospects as a NED, Michael Treschow is an ideal example. His success did not come overnight, but with diligent effort as he continued to pursue leadership roles. His innate abilities, education, and personal drive have been major components in his success story. It takes the ability to be organized, remain calm, and carry respect at all times in order to perform the duties of a non-executive director. In Treschow's case, persistence paid off and continues to do so today.
Want to be featured in our Inspiring Leader Series? First you need to demonstrate exceptional achievement in your field, register on NEDonBoard, and contact us.