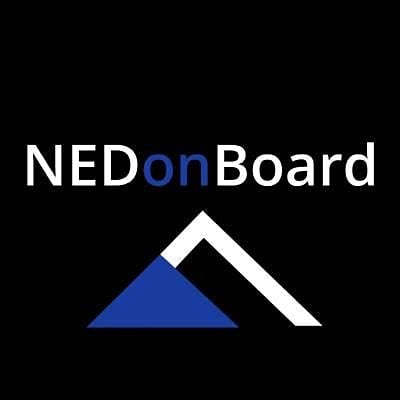 How do you become a non-executive director and what is then expected of you? An expert view with Benjamin Chilcott
Note: Recorded in 2016 and edited by the NEDonBoard Team in 2021
Benjamin Chilcott is an experienced non-executive director. We asked him what expectations are placed upon him in his NED roles and how he balances his portfolio career. If you are interested to get a some personal insight into these aspects of a NED role, read on!
What was the critical step you took to being offered your first non-executive director role?
The first non-exec role I took was in Skiplex (an indoor skiing concept with a giant treadmill slightly bigger than a squash court) – I helped them to raise money and because of that the CEO / Founder asked me to join the board. I was surprised to be asked. Though I'd already sold a business I'd founded and sat on the board of the company that bought us, I didn't see myself as being either "old enough" or having the ability to balance the portfolio.
Related post: NEDonBoard calls for boards to appoint younger non-executive directors to refresh their composition
What expectations have you found to be placed upon you as a non-executive director, especially in relation to when you first start and then as your role progresses?
In some ways not enough. The main thing I've done for Matchpint (platform designed to drive consumers to pubs) and yReceipts (SaaS) has been introducing them to potential clients / partners / investors. As well as trying to be a calming influence in tough times. As a general rule though I think they should demand more of their NEDs – too many board meetings are just reporting from the CEO and comments from NEDs. Most of that should be pre-read and the board meetings should be about growth or real help where it is needed.
The more senior I've become as an NED the more I've been used to drive the agenda with the other NEDs. There is an interesting thing on most boards I sit on – the CEO's tend to see the meeting as a necessary evil. This is partly a product of the NEDs not driving value and just seeing their involvement as once every couple of months to question someone else.
How do you balance your portfolio career?
As with everyone we all work long hours, but I try and make the NED businesses something I really enjoy so it doesn't feel like having to balance things.
I also try and make sure there is a link between my day job and the NEDs, which in my three cases is definitely so, thus I'm often looking at similar sorts of areas – meeting people that might be relevant to more than one entity. Both Matchpint and yReceipts share clients with my day job iris
The one watch out though is you need to make sure you are trying to do the right thing for the client and not just trying to make it all nice and neat your side – if the client wants to work with a different partner in the same space you need to be careful as to how much you push. You wouldn't want to damage it for everyone.
Going forward, synergy and scalability are going to be key for me.
If you are new to the non-executive role, we invite you to watch our acclaimed webinar How to secure your first NED role. Registration link here.