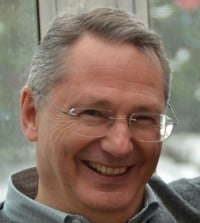 Inline with our mission to connect business leaders and provide members with expert knowledge, we are launching a series of interviews with experienced NEDs, board members and consultants in the field. These interviews will draw on experience from across a spectrum of boards, backgrounds and skill sets to meet the diversity of our members.
Launching the series this week, we would like to thank Jean-Bertrand de Lartigue for sharing his board background and advice. Jean-Bertrand has 40 years of steering companies through growth, recognizing market opportunities and negotiating profitable financial partnerships. He is currently Chief Executive of MA Consulting International, Director of The Exit Planning Company and Chairman of Brecon Mineral Water. Previously he held board positions for Follow Your Dreams, Future Business Management, HR2all Ltd and Cardiff Chamber of Commerce"
"How did you become a non-executive / land your first non-executive role?
I held several executive director positions, as CEO and Finance Director, before landing my first non-executive directorship on the board of Cardiff Chamber of Commerce, so I was very well prepared for the task. I joined the Chamber network in 2003 and became deeply involved in the Chamber's council helping set policies. My work was noticed by the Chairman, who asked me to join the board, as they needed a financial expert to help them restructure their debts and engage the chamber in a recovery programme.
What are the big issues facing boards & non-executives?
A Board can have the finest and the strongest processes and adhere to the best practice in term of governance principles, but if its members do not have the bravery and judgement to divulge and deal with the real issues facing the business in a timely and unambiguous manner, the Board will fall short of adding value and may well be wrecking it.
What are the desired skill sets for successful non-executives?
To become a great NED you need to demonstrate personality as well as skills. The most effective directors have not only the experience and capabilities required by the particular Board, but just as importantly the right personality. This involves five key components: a. a challenging and independent mind-set; b. the right impetus or motivations; c. the adequate comportment and undertaking; d. a synergetic and productive approach; e. and, more importantly, real audacity to persistently pinpoint to the executive what the business should do right and not to worry about what others may think of them.
What are your top 3 pieces of advice for new non-executives?
A Board's success or failure only depends on the strengths or weaknesses of the executive team's performances, so directors need to ensure that there is a robust culture in the top team. The executive team needs to understand that all their members can voice their concerns without replications and that the right members are in the right jobs. NEDs need to be perceptive as they may be getting only one side of the issues and solutions that are presented to them by the executive team, rather than a broad range of opinions to help them make the right decisions. Non-executives therefore need to watch the dynamics and body language in the boardroom to ensure that all executive team members are contributing fully with the board. In order to achieve full participation and cooperation, NEDs should develop direct links with executive team members through committee work and more informal interactions. There needs to be harmony amongst the non-executives. They need to work with the Chairman on avoiding intrigues: this requires spending time outside of board meetings with each other, to stay updated on key developments and understand any concerns any of them may have. They should avoid to only rely on a clique of committee chairs or specific darlings. Key decisions in board meetings should be genuinely discussed by all, rather than being pre-agreed ahead of time by a small group of individuals. Non-executives should be careful both individually and collectively that the board doesn't become "the Chairman and CEO show".
And you what are your top 3 pieces of advice to become a NED?