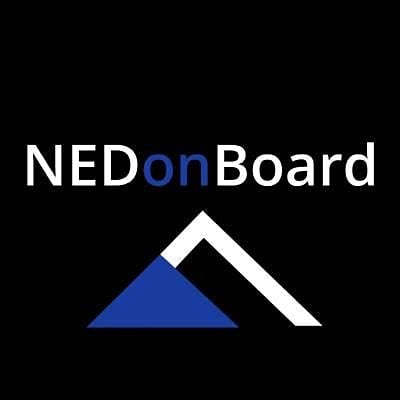 Harness the power of networking to secure a non-executive role – The expert view of Geraint Davies CBE FCA
Note: Recorded in 2016 and edited by the NEDonBoard team in 2021
It's obvious that utilising the skills you've developed in your executive career enables you to add value to boards in a non-executive director capacity and that networking provides a gateway to being sought for such roles but how does this look in practice? We spoke to Geraint Davies CBE, FCA, to find out about his NED and trustee experience. Geraint's private board NED experience includes GCRE Ltd, Mears Group PLC and Cardiff International Airport Ltd as well as board advisory roles with other companies. Geraint also holds not-for-profit board roles.
Please can you briefly explain about your background and how you transitioned to being a non-executive director?
I took my first non-exec role in a not-for-profit business in 1988. I was a Partner in Grant Thornton at the time and remained so until I retired in 2013. As a Chartered Accountant you are always in demand as a "finance expert" in the charity/not-for-profit sectors. I had already been doing pro bono work with the Aberfan Disaster Fund since 1978 ( and indeed still am) so it was a natural transition and something my firm was keen for me to do. By the time I retired in 2013 I had a small portfolio of not-for-profit appointments including two arts organisations as Chair. I was fortunate to have worked with private sector, public sector and third sector businesses during my professional career so have significant knowledge and experience of all types of businesses and all attitudes to business. Today I have half a dozen formal appointments, half private sector and half public / not-for-profit. I don't seek particular appointments they seek me.
How can your business skills be used to make a positive impact as a non-executive director?
As someone who has worked in many accountancy guises over 38 years (Audit, M&A, Investigations, Forensic Insolvency etc.) I know my way around most types of businesses and have seen many, many examples of businesses doing well and badly. The role of the non-exec. varies from very hands off formal challenge on behalf of third-party shareholders to very hands on in small private businesses in crisis. All my training and professional life has been about analysis, questioning and providing solutions to difficult situations. For management faced with problems new to them just being able to help talk through issues and help generate possible solutions is enormously helpful and de-risks issues. I am passionate about all the roles I have but I know enough to know when to just stop and say "why are we doing this?".
Related post: What does a firm want from their NEDs?
How important is your network as a non-executive director?
Very! First of all without it I doubt I would have been at the table in the non-exec role as young as 34. My first boss was Sir Melvyn Rosser, a doyen of the accountancy profession, and one of the very first things he taught me was to be logical and dedicated in building my own network. That was in 1976 and I have been doing it ever since. In my non-exec roles it can help the businesses enormously when we are looking for the right potential employee, potential partner or the right advisor. When you know people by contact or previous work you get a much smarter response for the business you are trying to take forward. When it works well you can cross-fertilise your businesses so they all benefit and over the years I have helped so many people they reinforce my network for me. As I said –Very!
Related post: How did I get my first Non-Exec position? Network, Network, Network
New to the non-executive director role? We invite you to watch our acclaimed webinar How to secure your first NED role. Registration link here.
Experienced NEDs looking for positions and professional development opportunities, book a consultation at this link and subscribe to the newsletter We look forward to connecting with you.