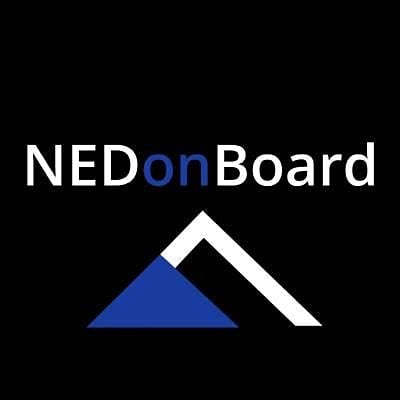 What does it take to be an effective non-executive director, in the UK and internationally? An expert view with Frank Lewis
Note: Recorded in 2016 and edited by the NEDonBoard team in 2021.
Frank Lewis is an experienced chair and non-executive director.
We asked Frank how his expectations of being a non-executive director have corresponded with the reality experienced.
Across the boards Frank has been on, experiences have been mixed. He noted that on balance his input has been well utilised but this is not always the case. How the expectation as a non-executive director compares to the reality depends on the:
People
Chemistry of board relationships
In chair roles, the relationship with the CEO is important – there needs to be openness, transparency, good chemistry and mutual respect. If a NED or chair is only hired for the sake of it then the skills of those individuals may not be well utilised. An openness to work well with NEDs is vital and as a NED, if you are part of a team and your experiences drawn upon, then that's when you are best placed to add value.
Having worked across a variety of sectors, Frank has personal insight into the process of transitioning as a NED from one role to another.  
Frank describes himself as a generalist-specialist, something which has clearly served him well in his non-exec career. There are commonalities between businesses, each having to consider its sales margins, KPIs, etc. One thing of note Frank highlighted is to ensure to get to grips with the key issues of a company and industry as soon as possible when joining a board.
Frank has experience being on the boards of companies based in Europe, Africa and Asia and in the context of companies looking to be AIM listed on the London Stock Exchange. No-doubt an increasingly important question, I asked Frank, in general terms, what considerations do you need to take into account when you are the non-executive director of an international company or company based abroad?
According to Frank 'one of the fundamental aspects you need to understand on the boards of international organisations is the culture of the people you are working with, which helps you to further understand how to earn their respect'. The culture may not be as open and transparent, which can make the role of being a NED and finding out what is going on in the business more challenging. As you have to consider your responsibilities and liabilities in your NED role, and ensure proper compliance with regulations, rules of listing, meeting the needs of stakeholders and so on, once you have the board's respect, meeting the demands of a NED or Chair role is much easier. It is therefore essential to keep up-to-date, read the company's financial information and attend regular board meetings and conference calls.
Another fundamental issue can be language barriers. Frank has dealt with companies wanting to be listed on the London Stock Exchange, which therefore means some of their board speak English. At least one or two of the board need to speak the same language as you, otherwise an interpreter is required which can make board meetings long and more challenging.
The next question was: what elements do you think are particularly important to be effective in a NED role? In Frank's opinion, the following elements are key:
The best NEDs are often those who have experience running a business or have been in commerce and who are commercially aware
Have a good understanding of corporate governance
Good communication and interpersonal skills
Ability to challenge the board in a constructive manner (if this is done in a negative way it doesn't assist in the board matter at hand)
When assisting in forecasts, ensure that the figures are realistic, neither under or over-estimated, and that the vision the board sets out can be met
Ensure that you are kept in the loop by the executive management and go through monthly management of accounts, cash flows, current issues, etc.
Be part of the team, ensuring that, whilst not being a nuisance, you are kept in the loop – ultimately you are in a position of responsibility and have liabilities, safeguarding that the business is being run correctly. This also includes talking to the different levels of the company.
Historically, the role of the non-executive was perceived as simply showing up to a few board meetings a year. 
I believe that as a non-executive today, you need to be available 24/7, irrespective of there just be four board meetings a year. You need to be available for consultation as if you're not kept up to date you cannot do you NED role effectively. There's a fine line though in that your job is to ensure that the business is well run but not to run the business itself!
Frank also highlighted that for strategic involvement, it depends on where the business is in its cycle. The smaller the business, the more hands on you may have to be with also mentoring or assisting in certain issues of the business and the larger the business the more time is spent on strategy, corporate governance, vision and, as a chairman, also dealing with stakeholders, ensuring the board is competent and that things are working well with the CEO.
New to the non-executive director role? We invite you to watch our acclaimed webinar How to secure your first NED role. Registration link here.
Experienced NEDs looking for positions and professional development opportunities, book a consultation at this link and subscribe to the newsletter We look forward to connecting with you.