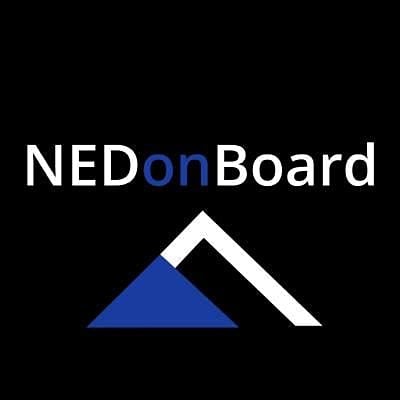 This blog is an interview of Aileen Wallace, portfolio non-executive director in which she places emphasis on connecting with impact to build a portfolio of roles.
What has been your NED journey since you started your transition?
Following an executive career in Financial Services, I have transitioned to a NXD Portfolio and Board/Commercial advisory via my consultancy. I have a profound interest in helping organisations leverage growth opportunities and ensure robust governance during uncertain periods of transformation and regulatory recovery, investor related impact events or acquisitions, where mastery of operational and people strategies, digitalisation and technology execution is paramount.
Within the last four years, I have contributed to the Yorkshire Bank Home Loans Board as Board Director to provide conduct and consumer insight and assist with governance of a significant lending business. As Chair of The Co-operative Bank Mortgage Outsourcing Committee for a £16bn lending business, I delivered clarity on outsourcing governance, value creation and people, process and systems accountability.
What are some of your recommendations for aspiring NEDs?
Start early. You need to get yourself board ready at least a year in advance.
Define your USP (Unique Selling Proposition).
Assess the relevance of your skillset – even in a holistic industry sector, you will have uniquely honed capabilities
Audit your "Knowledge Repository" – how do you enhance your own understanding on forward thinking topics.
Use the NED interview process to build relationships, during and beyond the process.
How do you start developing relationships at board level?
Accept that you may not be successful in every NED process and indeed, success can come in another flavour and at a later date in the future – by the connections made as you navigate through a NED process.  I have personally found the deep interaction with prospective Board colleagues extremely valuable in (i) Board Members can at first-hand experience your authentic personality and style, often difficult to bring to life on your Resume and can often identify other potential Board roles in open recruitment where they believe your approach could be a perfect match and (ii) being re-approached later on as the board composition changes, as the balance of Board Membership skillset and style differentials can change rapidly. This is why it is important that prospective board members manage all feedback from roles they do not accept or obtain, proactively seeking this out, especially on their first application and consideration.
What are your NED aspirations and career objectives?
As I look to build my portfolio and remain focused on the Financial Services, Technology & Services sectors, it is very clear to me that my experience points to specific environments that I am personally drawn to and where as a Non-Executive, I believe I can add high impact value, namely transformation scenarios, deepening regulatory maturity and turn-around/acquisition  focused businesses.  Given many years in the Banking Sector, it goes without saying that strong risk management and governance acumen is at the core of my Non-Executive USP.
Related post: Becoming a NED: top tips and recommendations from your professional body
This interview was facilitated by Elise Perraud, NEDonBoard COO.
Want to know more?
Through its events, NEDonBoard offers the opportunity for NEDs and board members to network and connect. Visit our website and register your attendance at an upcoming event. Attendance to events are free to NEDonBoard members.
New to the NED role? Watch our acclaimed webinar, How to secure your first non-executive director role.
Already committed to becoming a non-exec and want a roadmap to achieve this objective? Sign up to the NED Accelerator Programme by NEDonBoard. We applied years of accumulated knowledge and worked with experienced NEDs and chairs to deliver practical and actionable content to support you in transitioning with confidence and success.