Board Best Practice: Succession Planning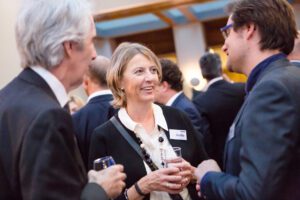 On Jan 30th, NEDonBoard held its best practice evening on succession planning. Following an initiative by NEDonBoard, the professional body for non-executive directors and board members in the UK, chaired by Helen Pitcher OBE, we host a panel evening to present this new guide. NEDonBoard raises governance standards on boards across the UK by providing board best practice guidance on succession planning.
First of all, I would like to thank our great panelists:
Mary Campbell, OBE
David Styles, Head of Corporate Governance at the FRC
Chris Seabourne, The Succession Planning Company
This evening was not only very enjoyable, but we also learned a lot from their experience, as well as insights from our experienced contributors. Again I would like to sincerely thank our panels.
In case you missed it, here are some of my takeaways. Firstly, I reminded our attendees of :
The professional body status ofNEDonBoard and highlighted the tax deductibility of the membership.
I also talked about the NEDonBoard conference which will be held in London on 20th March. The topics include Inclusion & Diversity (maybe more for aspiring non-execs and experienced chairmen) and Digital Transformation, such as cybersecurity, AI & new tech innovations (maybe more for experienced board members).
I finally reminded attendees of the upcoming deadline for the consultation by the FRC on the updated UK Corporate Governance Code which is February 2018. If you would like your voice to be heard through NEDonBoard.
David Styles provided the background to the review of the Code, which was initiated last year and for which the consultation period is closing in a few weeks' time. He reminded attendees that the current code was established 25 years ago. There is a Parliament Committee inquiry on corporate governance and Green Papers were published before Theresa May became Prime Minister. The review of the Code is aimed at providing a shorter, sharper and clearer Code. David Styles highlighted that the succession planning process is an integral part of the Code. Chris Seabourne reported that there is a drive to increase diversity.
Mr Styles reported that progress to date is insufficient but noted the vital contribution of non-executive directors. He reported that there has been more progress with regards to representation of women in the boardroom, compared to senior executive positions. The role of the Nomination Committee is crucial to improve the representation of women and more generally to improve diversity. He then said that delivering effective succession planning consists of ensuring a balanced representation of skills and continuity in the boardroom and acknowledged the challenges of achieving both. David Styles reminded attendees that the FRC produces a report annually discussing the application of the Code.
Chris Seabourne reported that there is a drive to increase diversity in the boardroom and that there is a trend to move away from the "who you know". He questioned whether quotas should be implemented to force diversity and reported that quotas have been effective in some regions, such as the US while recognising that most professionals are uncomfortable with quotas. The panel then discussed the role of regulators. Chris Seabourne said that regulators can encourage behaviour in the boardroom and in doing so, the Board of Directors becomes the custodian of the Code. The panel agreed that the biggest challenge is the appointment of a new NED. Chris Seabourne said he considered that listening, coaching and mentoring were essential skills for non-executive directors, which may not be skills developed by professionals throughout their executive career. NEDonBoard provides this support. In particular, David Styles presented the three operating principles of company directors as described in the Code: strategic guidance, specialist advice, holding management accountability (policing role). When difficulties arise, the Board of Directors is responsible for providing constructive challenges, which apply to all three aforementioned areas.
Mary Campbell noted that diversity typically excludes some of the younger generations. Mary Campbell introduced the topic of tenure. The Code recommends a 9-year tenure for the chairperson and considered that changes to the duration are very unlikely. The audience expressed different points of view, with some attendees arguing for shorter tenures(approx. 5 years) to reflect the fast-evolving environments in which business operates,the shorter average number of employees' years of services and the need to allow rotation and easy access to the boardroom to new generations of leaders. Some attendees considered that continuity is key and argued that longer tenures are beneficial for businesses, notably when chairpersons are performing effectively. 25% of FTSE 250 companies would be affected by the 9-year tenure recommendation.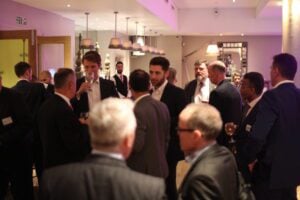 Finally, in light of the liquidation of Carillion and the investigation into the role of KMPG, the audience engaged on the topic of board advisers and their independence. If you would like to know more, I would encourage you to watch the session in your NEDonBoard member area where you can download the guide in which the following topics are discussed: chairman & nominations committee; challenge, discussion and independence, onboarding and induction process and Board NED selection process.
Again, NEDonBoard raises governance standards on boards across the UK by providing board best practice guidance on succession planning. We would like to thank all contributors in this great project:
Best Practice Chair, Helen Pitcher, OBE,
Chris Seabourne – Founder & Senior Partner, The Succession Planning Company
David Styles – Director of Corporate Governance, Financial Reporting Council
Emily O'Shea – Emily O'Shea, Consultant, The Zygos Partnership/Russell Reynolds
Julia Jameson– EY's Global Succession Planning and Coaching Leader
Mark Cardale, Director, Sanctuary Governance
Mark Winkle– CEO and Executive Coach, Advanced Boardroom Excellence
Mary Campbell, OBE – International Chairman and NXD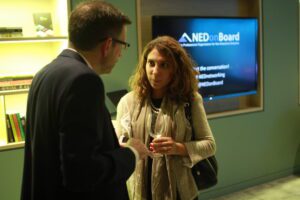 Please note, the whole document is available in your NEDonBoard member area.
In 2018, NEDonBoard champion the NED role.
Now, it is your turn. What is, in your view, the best practice in succession planning to follow?