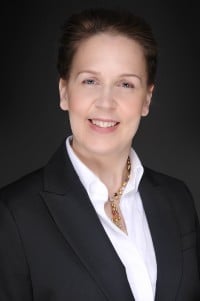 Tera Allas is very clear in her interview of the benefits of taking a genuine interest in the company you are on the board for, as well as in your fellow board members. With an impressive background of advisory, non-executive and executive board positions, Tera's insights are interesting for all new non-executive directors.
Tera is a Visiting Fellow at McKinsey Global Institute and an adviser to the States of Jersey, the OECD and a number of other public, private and third sector organisations. She holds non-executive roles with Innovate UK and the National Institute of Social and Economic Research. She was previously an Executive Board member at the UK Department for Business, Innovation and Skills and advised corporate boards as a management consultant at McKinsey & Company, Inc.
1) How did you become a non-executive director, and how have you developed in this capacity?
I wanted to use the strategy and organisational skills I had gained at McKinsey and in executive roles in a broader context. The obvious first step was to do this is in a role that fitted my distinctive knowledge on innovation and built on my ability to bridge the public and the private sector – hence Innovate UK. I also entered a development programme which allowed me to join the board of the Green Investment Bank.
The great thing about these roles is how much you learn from the very impressive but very different people on the boards. Just observing and listening expands your perspectives and helps you be a better board member. Two other things that have been particularly useful for development have been asking for feedback and playing an active role on the board committees, such as the Audit and Risk Committee. But ultimately, they've hired you because of your strengths, so it's important to keep using and updating these, as well.
2) In achieving a company's goals, what elements does one bring as a non-executive director?
The non-executives have a critical role in setting the aspirations and direction of the organisation: they must strike the right balance between being ambitious and demanding on one hand; and supportive and realistic, on the other. The non-execs should also help management make strategic choices and prioritise initiatives: a company should focus on doing a few things exceptionally well and avoid trying to be "all things to all men".
Of course, the board and the non-executives' primary role is to ensure good governance. Rather than approaching this as a tick-box exercise, non-executives need to be genuinely curious about the company, how it is doing and why; and pay attention to not just formal processes but informal behaviours and culture. Non-execs add value by asking the right questions and bringing their external knowledge and experiences to bear. Their independence from the day-to-day operations also helps ensure a balanced perspective and allows them to provide constructive challenge on how the organisation's performance could be improved further.
3) What challenges have you faced as a non-executive director and what helps ameliorate these?
Like many others, I moved to the non-executive roles after having been on the Executive Board of a large, complex organisation. Part of the learning curve has been to remind myself that the roles are fundamentally different; and that the value I bring as a non-executive is very much about 'connecting the dots' and staying relevant in the changing external environment. The best way to do this is to pick non-executive roles that are synergistic with your other activities, so you naturally stay in tune with latest developments.
When it comes to influencing and persuading the board, the skills from executive roles are very transferable. However, you still need to learn to work with the dynamics of a new group of people. It makes sense, early on, to invest time to get to know your board colleagues and the key company executives. Depending on how the board operates, it can also be important to be a member of key board committees. This investment will pay off handsomely when the board – inevitably – is faced with difficult and sometimes fraught decisions about the future of the organisation.
So if you're a new non-executive director, have you taken time to get to know your fellow board members and be involved in the sub-committees?