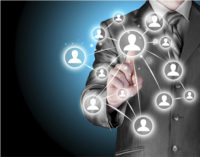 Jan 2017
This article is written by Marianne Macdonald, a NEDonBoard NED Ambassador, expert in non-executive director placement, and, as Founder of Non-Executive Directorships Consulting, she is now focused on helping senior individuals from all sectors and backgrounds gain a NED role or create or jumpstart a portfolio career.  
What are the two key factors in creating a portfolio career?
NED candidates come from a range of backgrounds. Perhaps you were an advisor of some kind. You may have City experience or a marketing career. You may have run businesses of one size or another, or have a functional background in HR or finance. You may want a portfolio career because you want a change from your demanding corporate job and, perhaps, the resulting pressures on your personal life. Perhaps you are coming up to retirement and want to stay busy, or want stimulation, or to continue to generate some income, or to give back. As you know, the most attractive board skillsets are general management, fairly closely followed by finance. This is not to say that those from other backgrounds are not appealing, as of course a good board has diversity by experience and skillset (not to say gender, geography, nationality and age). Taking all this into account, the key factors are an ability to contribute (you are, after all, sitting above the CEO), and style.
Style is in fact arguably 70% of the art of the successful NED, assuming that your basic track record is relevant. If you greet the receptionist pleasantly, include the search consultant in your conversation with the search partner when you meet, remember not to be on transmit (this is crucial) and do not run the interview with the chairman or headhunter, if you are good-humoured, responsive, reasonably succinct, honest and low ego, you will be significantly ahead of the pack. This is because the head hunter may ask the receptionist for their opinion, knowing some candidates are only selectively pleasant. This is because the consultant, rather than the partner, will put together the longlist for the search. This is because NEDs who are on transmit and are controlling do not make good board colleagues. Head hunters, so often the gatekeepers, and board members, want a nice life and an effective board, which translates to sensible candidates. Everyone is human.
An ability to contribute is more complex. The reason general managers are at an advantage is that they have seen it and done it before. A CEO can usually get more value from such a NED. If a CEO is planning to roll out the business in, say, Europe or in India, a general manager NED can frequently assess the pros and cons of this strategy on the basis of his or her own experience of European or Indian geographical expansion as an executive. S/he can highlight the risks as well as the upside. S/he can save the CEO from themselves. As always, though, currency is important. If that geographic expansion took place 20 years ago (or, to take a different example, the experience of investor relations), their experience will be less helpful. But an HR Director who understands the challenges of managing big workforces in multiple geographies can add real value to a people business and as chair of the remuneration committee, if it has one. An asset manager may be helpful to an investment business and an investment or risk committee, and a lawyer to a professional services business, particularly if there is a need for an understanding of partnership dynamics, or more broadly, say, M&A or governance.
Part 2 to follow….
Marianne Macdonald is an expert in non-executive placement. She has deep experience in non-executive search from her time at The Zygos Partnership, the UK search leader in non-executive recruitment. She has an extensive network of board, NED, chair and search connections, and in-depth knowledge of UK's corporate governance, landscape and history, and of the individuals who sit on UK boards. She has spent the majority of her career in assessment at the most senior level. As the founder of Non-Executive Directorships Consulting, she is now focused on helping senior individuals from all sectors and backgrounds gain a NED role or create or jumpstart a portfolio career.
Email: [email protected] Website: www.nonexecutivedirectorships.com