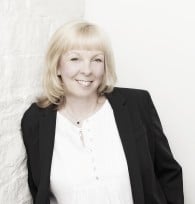 Jo Haigh is a Winner of 'The Sunday Times NED of the Year award in association with Peel Hunt'.  As someone who clearly knows well, we asked Jo for her perspective regarding what makes an effective NED.
Jo is currently NED Chair for the following companies: Peak Guinea; Love Drinks Ltd; Ampersand Commerce; CTT Group; Jermyn Consulting; ICM Group Limited; and Fresh Start Waste; plus she is a NED at TQUK ltd.
Jo Haigh is also the CEO and founder of fds, a highly successful training and consultancy organisation she founded at the start of the 90's, she has held circa 40 + Non-Executive Roles over that period in companies across the country and helped circa 400 + businesses through successful transactions. She has sold 3 of her own companies and undertaken 2 personal MBO's.  For more about fds visit www.fds-group.uk.com
Making an effective NED
To explain properly what makes one NED more effective than another, it's important to first of all understand what the role of a NED is all about.
A NED is not there to run the company, they have no operational role. In fact if we are exploring what is an ineffective trait in a NED it would be one that interferes with the day to day decision making of the executives.
What a great NED does is challenge constructively the executive's propositions by supporting and guiding them through issues that the business is facing. A NED should also make important introductions to contacts the company may benefit from and also be able to communicate at all levels in and out of the organisation.
A great NED offers mentoring and coaching for the executives and is the conscious of the business.
The role of the NED varies, partly dependant on company size, but also on where in the corporate journey the company sits.
Although certainly not a prerequisite to be a qualified accountant, a great NED will have the necessary skills to interpret financial information, know what questions to ask and also where hidden issues may be lurking.
Although being confrontational is not a desirable attribute in anyone, let alone a high performing NED, not being afraid of asking the "elephant in the room" question is essential. In fact the best questions any NED can ask are "why" and "why not".
A great NED must always be "in the room" at the meetings and they must always be aware of opportunities for their company on a 24/7 basis.
Although it is permitted under the Companies Act to have a conflict with your NED position, it is certainly not desirable. In addition, giving the appropriate amount of time to the role is essential. Reading board papers is not a job for the night before the meeting, and helping executives frame the paperwork to an appropriate pitch and volume is part of your role.
Company values are part of a great businesses DNA and are not like a company strategy that needs revisiting annually. However, when you join a board you do need to be entirely comfortable that your values are aligned to the company on whose board you are sitting.
Corporate governance and the law are to some extent fluid. The economy and global operations that most of us are now exposed to mean that it is impossible to be 100% current on best practices, but a great NED has a duty to be well informed.
The IoD has fabulous director development programmes and there are any number of free insight events on best practice provided by law firms and online.
The press is filled on a daily basis with horror stories of corporate disasters and even if we can absorb what not to do – this must have some advantages, so really there is no excuse to not at least be aware of trends and opportunities.
I am fortunate that I sit on multiple boards and I admit to taking best practice from something I have observed and learnt from one meeting to another.
In terms of preparing for a role, a pre-appointment due diligence is important. This requires you to consider not only the value set of the business you are joining, as mentioned above, but multiple other issues.
If you are doing the role solely for the money or the prestige you are unlikely, in the long term, to be successful. You need to do the role for the fun, and the added value you would bring as well as the sheer joy of turning a poor business into a good one, or a good one into a brilliant one.
You do of course go in to any role with your eyes wide open. Being a NED has no less liability than a full time executive role and so you need to be certain that, whatever the status of the business is, you are fully aware of the risks.
Being a NED can be the most rewarding, and at the same time, the most frustrating job you could ever do, but one thing is certain, if you embrace it you will never be bored.
So readers, what role are you well suited to which you will also enjoy?