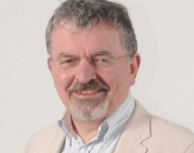 We are delighted that Mike Sommers, MBE, was kind enough to share with us some of his board experience. Read on to find out more!
Mike has held a multitude of executive and non-executive director roles. His non-executive career includes being on the board for the Department for Work and Pensions 2001-2010, The Ordnance Survey 2003-2011, and Shropshire Community NHS Trust 2011-2015. He has also been Marketing Director at Woolworths, TSB Bank, Prudential UK and Managing Director at MGM Cinemas.
How did you first become a non-executive director and what active steps did you take to be ready for the role?
 I first became a non-exec through pure serendipity. The Department for Work and Pensions were about to embark on a multi-billion programme of repurposing and refurbishing over 1,000 Job Centres all over the country, and so the Permanent Secretary felt that she should fill a NED vacancy on the Departmental Board with someone who could add to the Board's ability to oversee this substantial programme.
I was approached by, and got on well with the NED with an HR and retail background who had been charged with finding candidates, and from there went straight on to one-to-one interviews with the Permanent Secretary and Alastair Darling, the then Secretary of State.
This was in the early days of non-execs in government departments, and their recruitment methods were often quirky, to say the least. It would certainly not happen like this today! I effectively prepared for the role AFTER I was appointed—and then only by reading as much literature on the role of the non-executive as I could, and going on a series of visits to various DWP units and agencies all over the UK.
What are the differences for non-executive directors on public and private sector boards? In your opinion is it helpful sitting on multiple boards at the same time? What have you found beneficial and also challenging in this regard?
 The biggest difference between public and private sector NED roles is that in the former the job involves more 'knowledge transfer' and executive mentoring. Public boards and the bodies they supervise have been rapidly changing their governance structures and trying to improve their agility and change management capability: non-executive directors with long private sector experience and contacts can often help jump-start this process.
The other big difference is in rewards. Public Sector NEDs are pretty poorly remunerated, particularly in the NHS; but the motivation for taking such a role on is more about being able to make a difference to public service which will often matter more to the community at large than any corporate entity can. And a long stint in the public sector also leads more often to recognition in the honours lists, if that sort of thing 'floats your boat'!
When I first started and had a busier Marketing Consultancy business of my own to run, I couldn't really find the time or the energy to handle more than two non-executive roles simultaneously; I've always over-invested my time in public sector roles, because they interest me, and I've chosen those where I thought I could make a contribution. A more 'professional' private sector NED with a consequently more strictly 'governance' focus, could perhaps handle 3 or 4; I find portfolios bigger than that to be suspect.
So, what 'floats your boat'? Private sector or public sector roles? You've heard from Mike some of the differences!