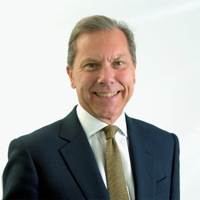 Continuing with our expert interview series, we connected with Phil Festa.
Phil is Director of Non-Executive Engagement at Huntswood, the UK's leading provider of specialist resourcing and consultancy in compliance, governance and complaints. Huntswood's ambition is to maximise clients' reputation by helping them adhere to good governance and regulatory compliance and thereby build trust and advocacy with their customers and regulators.
1) What are the big issues facing boards & non-executives?
Huntswood's focus is on regulation and conduct risk in financial services, so the issues highlighted below relate to non-executive directors working in banks, building societies and mutuals, life & pension providers, general insurers, wealth & asset management and consumer credit.
With the Financial Conduct Authority (FCA) becoming more hands on and demanding than ever, the burden on non-execs has increased substantially. Increasingly, non-execs feel the need to be almost as well versed in the regulatory changes as their full-time executive colleagues. Here's why:
Unpaid overtime
Most non-execs in financial services say the time required to do their roles is roughly double the number of days they are contracted for. And if there are regulatory issues affecting their sector of the industry (e.g.pension freedoms, senior managers regime etc.), their time commitment can increase dramatically.
Guilty until proven innocent
Being a non-exec in financial services is an increasingly risky endeavour. As a result of the newly finalised Senior Managers Regime (SMR) rules, some non-execs will now be held individually accountable for regulatory breaches. This risk is magnified by the reverse burden of proof – effectively assuming that individuals are guilty unless they can prove themselves innocent. *Note: Since Phil's interview took place, the Treasury has announced an u-turn on previous plans for senior management accountability based on 'reverse burden of truth'.
'Hot potato' roles
Some roles have a greater regulatory burden than others. This means that those taking on the 'chair' roles –especially the chairs of the audit and risk committees – have to be particularly brave souls. In effect, two-tier boards are created, with some non-execs shouldering greater levels of risk and responsibility than others. Unless non-execs are reimbursed accordingly, these roles suddenly seem less appealing.
Reducing diversity
Rather than creating a more diverse board, the need to have a deeper regulatory understanding is having the reverse effect. Most non-execs weren't attracted to their roles by a deep love for discussing the intricacies of regulation and yet as the business risks associated with increased regulation continue to mount, more and more boardroom time becomes dedicated to this topic. One non-executive new to the board of an international bank was surprised that in a three-hour board meeting, all but five minutes was devoted to discussing regulatory issues.
2) What are the desired skill sets for successful non-executives?
With financial services boards increasingly made up of like-minded, same-industry peers, topics on the agenda which should be discussed and reviewed, often progress unremarked and unchallenged. This means non-executives sometimes need to ask the 'obvious' questions – 'why are we doing this? What are the benefits to our customers as well as the business and shareholders? What's the level of risk involved?' And dependent upon the answers they receive they need to persevere, possibly going into the business to test out theories and concerns with those working at the 'sharp end' or potentially seeking the advice of specialists outside the business.
3) What is your advice for new non-executives?
Being a non-executive director of a company is two-way street; not only should the firm ensure it's bringing in the right person, the potential non-exec needs to ensure that s/he is a good 'fit' with the business they're joining. New non-executives need to conduct extensive due diligence on the company with which they're planning to work. They should be asking (and getting satisfactory answers) to the following questions:
What are your expectations of me?
Does this align with my skill set and experience?
How independent is independent?
How does the board respond to challenge?
What is the role of a non-executive director in this company?
How does the board measure the success of a non-exec's input?
Who else is on the board?
What is the board's breadth of experience and expertise?
What is the board's risk appetite?
Are you comfortable with this?
What are the plans for growth, mergers and acquisitions, succession planning, digital?
What's the culture of the organisation?
How does this manifest itself?
What challenges are likely to come from the regulator over the next 12 to 24 months?
In financial services the 'hot' topics are increased accountability, greater personal risk and a 'more invasive and intrusive' regulatory focus. Aspiring non-execs need to ask themselves the question – am I prepared totake this on?
And you, would you be able to answers these questions?