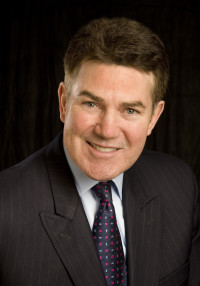 As Terry Irwin proves in his Expert Interview, a good network goes a long way….
Terry has held non-executive director positions since 1992 when he was appointed to the board of Holt Lloyd, then a £50 m subsidiary of the Morgan Crucible Group. Since that time he has held several board positions including Chairman of the European Business Groups for Brent Chemicals, S.E. Asia MD and Russian Federation MD for Henkel KGaA, CEO of TCii (for more information regarding TCii see: www.tcii.co.uk), and within the SME sector board advisor to The Lakethorne Group, Hine Legal, and several others.
1) What steps did you take to being offered your first non-executive director role?
I was still working in the corporate world at that time and I convinced my CEO that there was a great opportunity to get some diversity into our thinking by serving on the board of another company operating in the B2C market. I then screened and targeted 12 companies where I felt I could add value and wrote directly to the CEO of each outlining the way I could do this. I had quite a good network at the time and used this and, in all cases, was able to get introductions from my network into the targeted CEO's….which was a huge help.
2) How does the board work? What are the main differences between executive and non-executive directors?
There is a huge amount that has been written on this topic but, for me, the primary responsibility of the board is to represent all shareholders.  Basically it's the board's role to put the strategy in place, to ensure that it is being implemented and to make sure everything is legally compliant. The role of the executive directors is hands on, or if you like, to do. The role of the NED is hand off, not to do but to advise, to guide, to set direction and to test the robustness of thinking. Personally I also believe it's important for the NED to be fully independent and objective, something difficult for a full time executive board member.
3) How can being a NED compliment other aspects of your work life?
There are many. Extending your network and finding out about other NED opportunities your NED colleagues may have on the other boards they serve on, and broadening of personal experience, are just two.
4) What are your top three pieces of advice for being a successful non-executive director?
Go in with your eyes open. Remember that your legal liability is the same as an executive directors and the time you spend with the company is likely to be limited, so you need to ensure that you do your due diligence. Here are a few of the points on my personal checklist:
Do I have the required skills and industry knowledge?
Will the company value my input and listen to my recommendations? (Even if you are being appointed by an external interest such as the bank)
Am I confident and knowledgeable enough to challenge knowledgeable managers?
When, why and how would I consider exiting from the company, i.e. Am I only planning to undertake the position for three years and, if so, is this what the company wants?
Do I have clarity regarding my responsibilities?
Have I met with the company chairman, other directors, and senior management to discuss and agree the responsibilities before accepting the appointment?
Have I talked to the company's advisers, e.g. the auditor or solicitor?
Being a good NED involves improving your listening skills and understanding there are time when you should not speak.
You have to be interested in the business and be passionate, but also be able to stand back and say 'what is going on here?'.