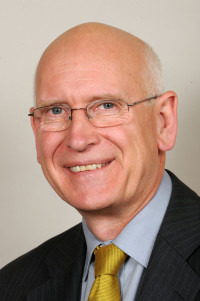 Tom Levitt is an experienced Trustee and Non-Executive Director. He is currently: Non-Executive Director for Good Measures, Fair For You Enterprise (CIC) and Digital Outreach Ltd; Chair of Trustees for The Coalition for Efficiency and Fair For You; Trustee of The Work Foundation and The Parliamentary Outreach Trust; and Director/Consultant at Sector 4 Focus. Previously he has been Chair of Trustees for CDF and Concern Worldwide; and Trustee of RNID.
Tom is also the author of ''Welcome to GoodCo – Using the Tools of Business to Create Public Good'' (2nd ed., 2015)
1) In your opinion, what are the defining assets of a well operating board and successful non-executive director?
I've been a trustee of several national charities – the equivalent of a non-executive director – for nearly 20 years and an actual company NED, currently at two private companies and one social enterprise, for the past four. Success in such roles is largely measured by the success of the whole enterprise, under the collective stewardship of its leaders. This relies on directors working as a team; having genuine interest and passion for their cause; being objective and unafraid to challenge constructively; and actively bringing complementary skills and insights to the table. Individual NEDs also need to recognise that even despite their best intentions contributions can become stale, so succession planning is one of the key functions of a charity board in particular.
Crucial to success is the relationship between the board and those charged with achieving the organisation's goals. This is focused through the lens of the board Chairman's relationship with the Chief Executive. As a 'serial Chair' I know my place! My CEO must know theirs too, as such complementarity is central to the organisation's efficiency. The Chair is the conscience of the organisation and often its face too, acutely aware of how the organisation looks to the outside world.
2) How do you balance multiple non-exec roles at the same time and what are the positives and challenges of doing this? Have you been able to apply your non-executive skills to other aspects of your life?
I have been on a NED journey. My first national-scale charity trusteeship started in 1998 (after some local experience) and my first Chair's role was at CDF, 2004-10; I was headhunted as Chair of an international development charity in 2011 although it felt time to step back after one three-year term. During 2015 I've been building an organisation from scratch, alongside our CEO; a community interest company wholly owned by a charity, its mission to tackle poverty with a potential turnover in the millions. I'm a NED on the CIC board and I chair the charity board (which I was largely responsible for recruiting).
Managing multiple roles, NED and otherwise, is only possible because I don't work fixed hours and my diary is totally flexible. I frequently work from home but have no dependents. I'm currently on the board of 4 charities and three companies (plus consultancy work), though some of these commitments take up less than a day a month.
I've been running my own one-man company for five years, increasing both turnover and profile each year. Skills learned from politics, diplomacy, teaching and NED experience have all contributed to this modest success.
3) Please would you share with us your top 3 pieces of advice for a new non-executive director? 
 Know your place, how you fit in with board colleagues (who are all your equals), your Chair, your CEO and key members of the delivery team; and be comfortable there.
If you don't say it, no one else might! Ask the naive question if you need to, challenge assumptions, be aware of how each decision might look from outside. Don't forget why you were thought to be needed on this board!
When it all becomes routine and you can't stir the passion, go. Forget that gold watch for longevity.
You are not the engine of this vehicle and although you don't determine its destination you do know where that is, and you want to go there; your responsibilities include navigation, speed, fuel efficiency, safety and appearance.