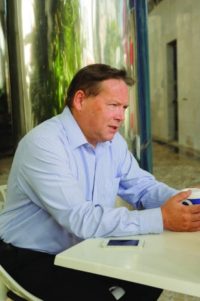 Insight from an experienced NED and Chairman, Marcus Killick OBE, this interview delves into some aspects of expected homework before applying for, and preparing for, a NED role and is well worth a read for anyone currently on the look-out to take on a new NED role.
Marcus is non-executive Chairman of the Gibraltar Stock Exchange (GSX) and also a non-executive director of a number of other companies, including a bank, a magazine publisher, an insurance company and an insurance broker. Prior to these roles he served as the CEO of the Gibraltar Financial Services Commission for almost eleven years.
1) What homework is vital for all new NEDs to do BEFORE applying for, and then when accepting and PREPARING for, their first role?
Before applying, you should ask yourself do you actually want this NED role? It is difficult to overestimate the need to research the organisation to when you are considering applying.  Websites, news features and annual reports, as well as the role profile itself will be essential in this. You only have one reputation, built over many years. A bad choice could be the end to your NED career.
Does the role fit your risk appetite? If the organisation is in difficulty are you part of the solution or merely a fall guy?  You do not have to be an NED for long before you are considered accountable, at least partially, for any issues.  Who are the other directors?  How long have they been there? Will you be the only NED? Is it owner managed?  What is the application process itself?  Will you get to meet the Chairman and CEO as part of it?  If not, why not?  Remember, all those corporate governance codes, so important in FTSE100 companies, seem a lot further away and more aspirational in boards for smaller entities.
If you decide to apply, the CV and letter accompanying it has to focus on the skills and experiences which will seem as relevant. To help, is there anyone in the organisation you know and trust.  If not, is there anyone in a similar organisation who may face similar issues. Your application may have less than a minute to make an impression.
Once you have received the offer, the instant reaction is to rejoice and accept it especially if it is your first. Now comes the difficult bit, considering whether to accept or not.  Does the company have adequate directors' insurance cover? Does it have a formalised induction process?  You have experience, if a friend was considering the role, what would you tell them?
Regarding preparation, it is clearly easier if there is an induction process.  If not, construct your own. Try and spend a day with senior management, get to understand their roles and something about them. Ask for the last one or two board packs.  You will have a limited time to ask the dumb questions, make use of it. Ask anything truly stupid before you are on the board.
2) How did you come by your first NED role and what active steps can aspiring NEDs take to be offered their first NED role?
In a word, "contacts"; in three words "contacts and profile".  If you are trying to build contacts at the same time as seeking to be an NED you are running very late.  Contacts are best built and maintained over the preceding years before.  Be assiduous in maintaining them, helping your contacts when you can. Some will remember you.  If you had a profile in your previous role, try and maintain it (but positively). However well-known you were in your field, people's memories are short. Continue to attend events to which you are invited. If asked to sit on panels or write articles, do so.  Unless you are incredibly talented or lucky the phone will not ring with an invitation to be an NED, not matter how long your stare at it. You have to be proactive.
3) What compensation is typical within NED roles?
Too little if you are an NED; too much, according to a number of employees (and sometimes, shareholders). In pure mercenary terms it depends on the risk profile of the firm, the time you expected to spend on the role and where if anywhere that role might lead.  In non-mercenary terms; is it challenging? Are you excited by it? Is it worthwhile personally or at a community level? Only you can make those choices.
Related post: What can you expect as compensation for a non-executive director role?
Want to know more? What you need to do next: