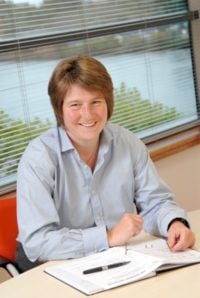 There's no one-way to become a non-executive director, so asking experienced non-executive directors 'how did you become a NED?' can provide a blueprint for your journey to being a non-executive director.
As such, NEDonBoard interviewed Lucy Armstrong. Amongst other things Lucy is chair of an angel investment network and non-executive director of a national qualification business.  She was chair of the CBI's national Small Business Forum from 2010-2013 and deputy chair of Northumbria University until 2012.
1) How did you first become a non-executive director and how does this differ to how you now become involved with a new board?
My early career with 3i plc and Courtaulds Textiles plc was both rewarding and demanding.  I worked on strategic development and change management in the businesses, which involved extensive travel and commitment.  I did feel it was important to be involved in the community in which I lived and so I went on the Common Purpose programme with people in the public, private and not-for-profit sectors. Learning about how society works and key institutions operate inspired me to get involved. I became a member of HMP Frankland  Independent Monitoring Board.  This 'watchdog' body reports to the Justice Secretary on all operations of the prison.  It was a stimulating experience which provided me with the impetus to move into the world of non-executive directors.
My first non-executive appointment was with the Tyneside Cinema Trust, where I became the lead member for the redevelopment of the UK's last surviving purpose built newsreel cinema.  During this period the Cinema successfully raised £7.5m for the capital project, moved to a temporary home and reopened to even bigger audiences in the first year.
It was a challenging time for all the trustees and executive directors, with a major part of my role becoming a 'sounding board' for the chief executive to test ideas and think out loud. I learned that the value of the non-executive director can be measured by the CEO's willingness to pick up the phone or email and seek his or her views, irrespective of the outcome.
This first NED role focused on a specific project.  Now when I become involved with a new board my first responsibility is to focus the board's attention on strategic rather than operational issues and make sure that robust processes are in place.   The mark of a good non-executive director is when the board continues to listen to him or her even when they disagree strongly.
2) How have the NED recruitment processes varied with the different boards you have been on?
Word of mouth/recommendations
Formal selection process
Following work done by The Alchemists.
The Alchemists assess the makeup of the board as part of their work to accelerate the growth of a business.  This can be particularly valuable in family businesses where people may sit on the board for reasons other than their expertise.
3) How have boards evolved in recent years with regards to diversity and what can be done to further board diversity?
By that do you mean, am I the token woman?
I fervently hope not.  The boards I am on now, and have been on, have all tried to include people with a wide range of skills and experience.  That is the most important factor.  Their gender, ethnicity and physical or mental ability is secondary.  While setting random targets for the number of women on the board raises awareness of the disparity, the diversity of skills and opinion is far more important.
I should point out that I was chair of the CBI's  SME Council from 2010 to 2013 and the current director general of the CBI is female so times are changing.
So, if you're at the stage of making your CV readily available for prospective NED roles, we recommend reading our CV tips blog post!