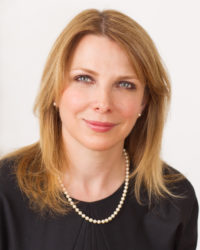 How do you make yourself visible for non-executive director roles?
NEDonBoard interviewed expert Michelle Dunne, and experienced professional in Executive Search, Board and C-Suite Appointments at Taggart Search. Connecting business and leaders, Michelle Dunne has more than 15 years' experience connecting business and leaders. As an executive search consultant she works across geographies and industries helping businesses attract and retain sustainable leadership teams to create and drive strategy. She works with some of the world's leading companies of varying scale and is engaged in a broad range of board and C-suite appointments.
1) How do recruitment companies assist boards in recruiting the right non-executive directors
In general, recruitment companies that provide services at board level do so in three key ways:
Firstly, to recruit effectively, a recruiter needs to have a firm grasp of a company's strategy and challenges. Understanding the composition of the board and the profiles of individual board members as well as dynamics between members means that a recruiter can objectively ascertain the skills and experience that could complement the board, and hence, improve performance. This is best done in consultation as an evaluation and benchmarking exercise.
Secondly, recruiters are able to strategically search the market for Directors and Non-Executive Directors and place them on boards.
Finally, recruiters also often work on a consulting basis where they provide a pipeline of introductions of skilled and experienced Non-Executive Directors on an ongoing basis.
2) What do recruitment companies look for from prospective non-executives when recruiting them for a role?
There are general personal qualities that all board directors should have. They are able to inspire and engage with people; manage complexity, instil trust and work in an advisory capacity to align execution with strategy.
Non-executive directors, in particular, are brought on to contribute an independent and objective critique of the board. To do so, their curriculum vitae needs to demonstrate a breadth of experience, either in different capacities, different industries and/or different geographies. They need to be able to take a strategic view of a business and evaluate the wider perspective and also exercise judgement regarding performance. Financial expertise is almost always requisite.
In many cases, non-executive directors are recruited for a number of specific special skills that are often dependent upon the challenges faced by client companies. A board may require a NED who has a solid background in strategy. Sometimes a company needs someone to provide leadership with regard to governance and risk. Sometimes a business requires an NED with a large network of contacts to be leveraged to help grow the business. Sometimes, a business requires a seasoned executive with turnaround experience.
Many different kinds of businesses require varying skills and expertise at any point in time. The role of the NED is becoming more and more important to companies as they rely on the independence required to provide objective judgement.
3) What can an aspiring non-executive do to improve their chances of being recruited for such a role?
Being able to qualify and communicate the specific contribution one can make as an NED is the first step toward finding a first NED role. The second step is to build a network. Attend events, ensure that your online profile is up to date and effectively communicates the skills you have to offer, leverage your current network. Network via headhunters; send your CV out and ensure that you stay in touch with recruiters on a regular basis; don't be afraid to approach businesses that interest you directly; if you know of a business that has a specific challenge and you have an opinion about how it can be resolved, don't be afraid to contact the CEO or Chair and let him/her know what you propose. Be bold.
Written by NEDonBoard
Want to know more?