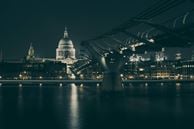 When joining a board as a NED, you will often be asked to take on a committee role. 
Understanding how these committees best operate is therefore important for an aspiring NED, and following a series of best practice meetings, NEDonBoard was honoured to welcome experienced audit committee chair Mary Reilly to chair a summary best practice panel discussion. 
The experience and insights of the panel lead to a highly informative evening, with some key nuggets captured to compliment NEDonBoard's Best Practice, Audit Committee meeting summary document shortly to be made available for the benefit of the board level community.
Joining Mary on the panel were Paul Boyle OBE, Chair of the whistle blowing charity, Public Concern at Work; Bryan Foss, whose extensive independent non-executive director experience includes that of a Challenger business bank, NED member of the Financial Reporting Council (FRC) Audit & Assurance Council, and a NED with Fintech & Regtech startups; and Steven Baldwin, an experienced boardroom participant through NED and corporate broker roles to over 100 listed companies.
As Mary begun, the role of NEDs of the audit committee is to challenge the transparency of the organisation, and to challenge management on risk and understanding the risks of the organisation.  Paul highlighted that to stop harm to an organisation sooner, an organisation needs to have an effective mechanism to allow individuals to speak up sooner.
It is also important to understand how to make the first line of defence of an organisation take risk more seriously. With this in mind, the question of setting the right culture at the top was raised by the audience, and its importance agreed upon. Further to this, Steve noted the need to continue efforts to maintain the right culture.
Having a skills mix on the audit committee is critical according to Bryan, and an audit committee should be clear on its remit. The importance of an effective audit committee chair to enable the audit committee to do its role was noted and is given in more detail in the upcoming NEDonBoard Best Practice, Audit Committee summary document, written following engagement with a wider group of experienced audit committee chairs; NEDs; and board, audit and risk professionals.  
NEDonBoard members can view the panel discussion in full (please email [email protected]) and the Best Practice, Audit Committee document for aspiring NEDs, as well as newly appointed audit committee chairs, will be available this month for the NED community.
View our series of Board Best Practices here.