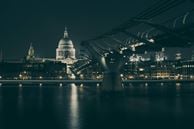 Nick Beecroft is a well known figure in the financial services area,  with twenty seven years of experience in treasury functions, with NED roles including Senior Independent Director of Crown Agents Bank Limited.  He is a member of the credit committee and the audit and risk committees on the boards he sits on and runs his own consultancy, HP Economics, www.hpeconomics.com – Speaking at a FTSE 100 NEDonBoard panel event, Nick highlighted the importance of knowing the game plan before switching to become a full time Non-Executive Director.
Advice for NEDs in the Financial Services area
A: In the financial services sector, it's incredibly important to be intimately familiar with… obviously the PRA, the FCA environment, the regulatory environment, and also those regulations coming out of Europe – MiFID and Bâle III (note interview pre-dated triggering of Article 50). And never more so now that we've had the introduction of the Senior Managers Regime, which increases the potential culpability of directors, including non-executive directors, who have proven themselves to be not familiar with those regulations.
Transitioning from an Executive role to a Non-Executive role
A: In transitioning from an executive role to a non-executive role, I think it's very important to have the credibility that one gains from an executive career, to be able to offer advice and comment on the strategy of the executives who also sit on the board. And if you don't have that executive background yourself, it can be quite difficult to have the requisite capability to make the arguments effectively.  I've found it immensely rewarding having that background and being able to advise and make relevant suggestions on strategy to the executive management.
Why is it important to gain experience in different roles?
A: I think, in one's executive career, it's important to experience a breadth of roles if possible, not to be too specific and remain in one confined product area, or role within the firm. The broader one's executive experience, the more relevant one's contribution to strategy can be on boards. So on the one hand I'm glad that I have that, some breadth to my CV, but it could always be wider and more beneficial if it was.
If you want to raise your NED career to the next level, please visit: www.NEDonBoard.com