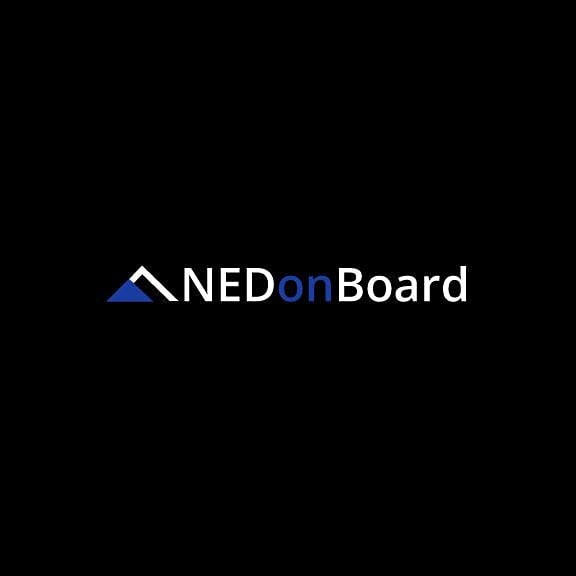 Mr Ghosn was arrested in November 2018 on suspicion of understating his compensation package in the reported financial statements of Nissan. His arrest has raised uncertainty over the future of Renault-Nissan. The corporate scandal has highlighted important corporate governance issues worth the attention of the NEDonBoard community of non-executive directors and board members.
To discuss these issues, NEDonBoard brings to you the view of Loic Dessaint, CEO of Proxinvest, a French independent proxy firm to outline some of the good governance practices that have been missing at Renault-Nissan and a few key learnings for non-executive directors and board members.
For how long has Proxinvest covered Renault-Nissan and alerted shareholders around the lack of best governance practices and excessive remuneration?
In 2002, Proxinvest published a research paper following the increase in the stake held by Renault in Nissan from 37% to 44%, Nissan's purchase of a 15% stake in Renault and the creation of Renault-Nissan BV, a strategic management company to oversee areas such as corporate governance between the two companies. In this paper, Proxinvest already warned investors of the concentration of power in the hands of Mr. Ghosn. It also raised the complexity of the corporate structure and its governance as an area of attention and monitoring.
Since then, Proxinvest has issued recommendations to investors reflecting concentration of decision-making in the hands of executives, C. Ghosn notably, lack of counter-power and lack of good governance practices.
The lack of transparency around the remuneration of Mr. Ghosn and its excessive level have also been issues raised by Proxinvest for over a decade. In its annual report of CEO remuneration, Proxinvest inquired Renault about the remuneration of its CEO as early as 2005. While the remuneration of Mr. Ghosn at Renault was known, his remuneration at Nissan was not fully disclosed in Nissan's financial accounts and in Renault's as Nissan was proportionality consolidated. In 2010, a new law was passed in Japan and the remuneration of C. Ghosn was finally disclosed by Nissan, reaching approx. €15M across Renault and Nissan. But the lack of transparency over the total compensation remains an issue because shares and stock options forming part of the compensation package were not disclosed.
In your opinion, what are some of the good governance practices that have been missing at the board of directors of Renault-Nissan and its sub-committees, notably the remuneration committee?
Renault and the Alliance have suffered from the concentration of power in the hands of Mr Ghosn. Good governance practices dictate the separation between the role of CEO and Chair or if held by the same person, the appointment of a Directeur General Delegue (Deputy CEO).
In 2015, the Alliance enacted the fact that the board of Renault would vote in the same direction as the board of Nissan, depriving the board of Renault of his decision-making power. And this decision was approved by investors at the 2016 AGM!
Governance at Nissan has also lacked some good governance practices, notably with regards to the remuneration of Mr Ghosn. There was no remuneration committee at Nissan until a few weeks ago. This means that the remuneration of Mr Ghosn was not subject to a debate at board level. Decision regarding the compensation of Mr Ghosn was taken by Mr Ghosn himself. The concept of independent non-executive director does not truly exist in Japan and most board members are either executives or former executives of the company on which board they serve.
At Renault, the Remuneration Committee has lacked an independent company secretary (she was one of Mr Ghosn close advisor) and an independent budget and has relied on external  and mostly complaisant advisors.
What skills and behaviours should have the non-executive directors and shareholder representatives (French State) demonstrated to avoid the corporate scandal surrounding Carlos Ghosn?
NEDs at Renault have lacked curiosity as well as courage. They did not receive enough information, notably with regards to the remuneration of Mr Ghosn but failed to ask questions to have good knowledge and take decision with full information.
NEDs have lacked the curiosity to enquiry what was going on in the subsidiaries and affiliates. NEDs could have asked about the remuneration of Mr Ghosn for his work with entities falling outside the parameters of Renault, including the Netherlands-based JV or entities proportionally consolidated such as Nissan.
Governance issues also arose because of the management style of Mr Ghosn and the corporate culture he had established at Renault.
What are some of the key learnings of the NEDonBoard community of non-executive directors and board members?
The scandal surrounding the arrest of C. Ghosn has highlighted the importance of counter-power and of distinct CEO and Chair roles, with a level of independence of the Chair to prevent the concentration of decision-making into the hands of the CEO. Of note, in France, when the CEO and Chair roles are held by the same person, a Directeur General Delegue role is created, but this was not the case at Renault.
NEDs must be curious and ask questions. NEDs have not exercised enough independent oversight over Nissan or potential conflicts of interest with Mr Ghosn's related parties.
NEDs must also be courageous and stand their grounds even in situations when stakeholders may be intimidated by a charismatic CEO. The questions of skills and personality types on the Board of Renault must also be asked. Could NEDs oppose Mr Ghosn on topics such as remuneration or voting within the Alliance?
NEDonBoard thanks Loic Dessaint for his participation in this Q&A session. NEDonBoard members are welcomed to send their take-aways and learnings at [email protected].
Related posts:
Key governance learnings from the collapse of Carillion
Key governance learnings from the failure of Patisserie Valerie
Written by Elise Perraud, NEDonBoard COO
Not yet a NEDonBoard member? Join us today and become part of a large community of talented professionals operating at board level, sharing wisdom and insights so we collectively accelerate global sustainable development.
New to the non-executive director role, start here.
Want to know more? Subscribe to our weekly newsletter.