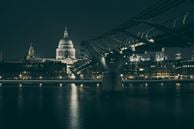 Gillian Wilmot is a NED Award Winner 2014 and Founder & CEO of Board Mentoring which works with CEO's and Directors of leading UK and International companies. Gillian was kind enough to share her insights – and it's especially interesting to hear her thoughts on what it takes to be a great NED.
You're an award winning NED – how should a NED successfully conduct themselves in their NED role?
A:  I think independence of thinking and the ability to influence the direction of the board [are important]. So you need to be able to understand the issue strategically, whether you've got the people to deliver it, and then you need to be able to bring the stakeholders into the room, the shareholders, the employees, the customers who aren't in the boardroom, and bring that perspective in. And if you can do those things, and do it in a way that gets people on board with your thinking and doesn't alienate the executive, you'll become a very successful non-exec.
What is it that any good NED should avoid doing?
A:  They shouldn't try to run the business. And you can see that – when a chairman tries to run the business, not just the boardroom. If you have a lack of confidence in your CEO, you need to do something about that, not try and run the business instead of him or her. It's very important that there's that clarity of roles in the boardroom, that the non-execs hold the executives to account but they don't try and usurp them.
As a NED of a company, what is the most effective way of raising concerns over a CEO and their general performance?
A: Well, they need to really channel it through the chairman, but ultimately it's a board decision. So you would expect the chairman to convene the board in that situation with a special board meeting that does not involve the execs, discuss what the issues are, what the solutions are. And then very often, the outcome of that is to ask the chief exec to resign. If the issues in the business are not getting resolved and that person's had opportunities to [resolve them], that's usually very often behavioural – the way they run things, the way they go about things, and performance – if the performance isn't coming through, then you have to change the chief exec.
If you're a newly appointed NED, you are expected to maintain an independent and external perspective. Your contributions to a strategic leadership could be very critical too.  So consider, how do you prepare yourself to challenge Executive recommendations in a way that would bring benefits to the business?