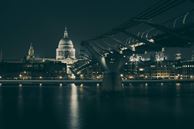 Having interviewed Neil Davidson, CBE, following a NEDonBoard panel evening, there are some clear skills and considerations which best enable a Board to work effectively in harmony, and NEDs to connect with fellow board members and carry out their role and responsibilities. Following on from Part I, Part II is dedicated to Neil's great pieces of advice for non-executive directors, to be prepared for this challenging role.
What are the current issues for non-executive directors and boards today?
A: The current issue is more active involvement from shareholders, particularly with the major companies where I think there's been a big change over the last five years. There's much more scrutiny of things like remuneration – [in fact] particularly remuneration, which has [become] quite heavy. There has been quite a big increase, certainly in FTSE 100 boards, of the level of remuneration, and certainly that is a major issue at the moment. And quite rightly so, shareholders need to be protected and that's what non-executive directors are there for, to protect the interests of shareholders.
So the weight of corporate governance has certainly been piled on over the last few years . Particularly in the supermarket sector, the government's appointment of a grocery adjudicator has actually put a lot more emphasis, again quite rightly, on organisations like this which fall very much into the role of the non-executive directors.
How does being a non-executive director of a FTSE 100/250 board compare to that of a smaller organisation?
A:  Certainly with the larger organisation, it is the structure. You've still got them [NEDs] in the smaller organisations, but it's very clear that you've got an audit committee, a remuneration committee, corporate compliance committee, nominations committee, so on and so forth, so that it's very much structured – more structured, and there's probably more non-executive directors than you'd get on a small board. So if I look at the two that I'm on at the moment, then it's very clear structures – those committees will take three or four hours every board session, whereas in a smaller company we do go through those things but it's very much shorter conversations because they're not as big, and the issues aren't as great.
What do you find most interesting about being on the board of a larger company?
A: I think the whole thing is fascinating, but there is a real responsibility because as a director, as a non-executive director, you carry just as much responsibility as any of the other executive directors. But in my case, I came from a food manufacturing background, and as a supplier to the major supermarkets. I've now found myself on a supermarket board. That is fascinating for me to learn about retailing, having been a supplier. So exposure to other industries and other sectors is, for me, fascinating, which makes it all worthwhile.
We recommend reading the variety of NED interviews to see what direction may be best suited to your background and aspirations. If you're already clear that you'll add a non-exec role to your career, it is time to register for our One Day course:  How to Become an Effective Non-Executive Director 
Networking is important in developing your NED career – Why not join one of our engaging summer NED networking evenings to meet with NED peers, board level professionals, headhunters and board experts.