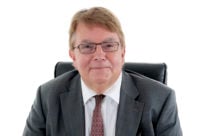 As a NED, it is not uncommon, and perhaps one of the appealing aspects of a portfolio career, to hold positions in a variety of sectors.  With this in-mind, we interviewed Robert Kidson to better understand the transferability of skills and commonalities for his non-executive director roles, alongside documents and agreements Robert would expect to review when joining a new board.
Robert has been a NED of a number of companies across several industries serving as a NED as well as an audit and remuneration committee member. His appointments have included several SME'S, a fully listed company, a membership organisation and a university. For more about Robert's background please see his LinkedIn profile.
1)     As someone who has sat on boards within different fields and with different focus, what skills are transferable from one NED role to another?
I have typically acted as a NED of owner managed companies. Regardless of sector such companies tend to have similar characteristics-for example a founder who is the CEO or Chairman and the main shareholder. Such people often want an outside party to bounce ideas off and use the knowledge and skills the NED brings to the table to help in their business. Trust is a key component in this relationship and this comes from the CEO/owner getting comfortable with the fact that you are there to help and have experiences across several companies and sectors which are valuable in the context of their business.
In owner managed businesses, the role of the NED in my view should be more about practical help. The focus should be on growing the business/ sorting out any problems. This is not to say that governance and risk are not important issues in SME's because they are, but first and foremost the CEO normally wants someone who can contribute to the  prosperity of the company.
Another aspect of the transferability of NED skills from one role to another is the understanding of finance and accounting issues. Very often owner managed businesses have a limited understanding of the City/banks and financial institutions. I have had many years' experience in this area as part of my 'day job' and have found this to be a valuable commodity in my NED roles. Finally I would say that having a genuine interest in the business and quickly getting to grips with how it runs and where you can contribute are vital skills in every NED role. No CEO/Chairman wants an NED who doesn't understand the detail of their business model.
2)     What documents and agreements should newly appointed NED's review when first joining a board
The documents I would normally want to see fall into two categories:
a) The documents governing the running of the business and the relationships between shareholders:
-Memorandum and Articles of Association
-Shareholders Agreement
b)  The key documents covering the running and financing of the business:
-Banking documentation covering any loans or overdrafts and the banking relationship generally
-Insurance documents covering the key risks as well as professional indemnity cover
-If there has been any outside investment in the business, the documentation covering this and a breakdown of the shareholding structure
-Documents associated with the annual audit such as the management letter (i.e. the letter the auditors write to the directors covering any issues identified), the annual accounts for the last three years and any management accounts to date together with the budget
-Tax documentation covering any significant issues
-The health and safety reports and details of any significant issues which have arisen
-Board minutes for the last 12 months of board meetings
-Service contracts for the executive directors
This is not an exhaustive list but is sufficient prior to attending any board meetings to give a good snapshot of the company.
Readers, do you have a clear list of documentation you request to see when taking on a new NED role?