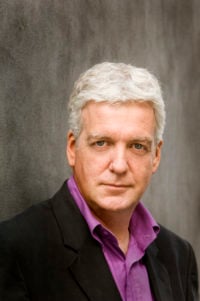 This month NEDonBoard is focusing on the interaction of the Chair with Non-Executive Directors.  As such we interviewed Chris Disspain to gain insight from his perspective as an internationally experienced Chairman and Non-Exec.
He is Chairman of WGP Global, a UK and international corporate advisory company, and a Director of the Internet Corporation for Assigned Names and Numbers, an international non-profit organisation that coordinates the Internet's domain name system. At ICANN he is the Chair of the Board Governance Committee and sits on various other Board committees and working groups.
1)     As a Chairman, what most challenges as well as most inspires you?
The challenges of chairing a Board or Board committee, whether corporate or non-profit, are many but for me the most important is to facilitate a collegial, effective and efficient Board team that is also an enjoyable place to be. Achieving that 'sweet spot' is also what inspires me.
There are many tools available to assist with effectiveness and efficiency but creating a collegial team comes down to open and honest communication and a willingness to listen and strive for consensus.
Whilst it is critical for a Board to make the necessary decisions and provide the necessary guidance to the organisation it also important that the Board takes some time to work on itself and to consider matters such as board governance, succession planning and continuing education. This introspection is an important part of building the collegiality and sense of common purpose.
Boards tend to spend concentrated time together sporadically, and this is not a natural team building environment. For that reason, I find that some form of team building process is important notwithstanding that the initial reaction of some Board members is to be resistant to such exercises.
2)     Operating within an internationally focused organisation, what should non-executive directors be aware of that they may not have considered coming from a more local organisation?
For me the most important lessons were to do with cultural and language differences. Operating in an environment where English is everyone's first language means that we can take linguistic shot cuts, speak at speed, use slang and assume that the nuances of what we say are understood. My experience in helping to create the Internet's Country Code Names Supporting Organisation and becoming its founding chair and as a member of the United Nations Internet Governance Multi-Stakeholder Advisory Group taught me to slow down my speech and to speak in short clear sentences that deal with individual points.
I am fortunate to speak a language that contains words derived from many different languages which means that I can often choose to use a word that is derived from the language of the person I am speaking to. I am also extremely fortunate to use a language that has become the one used in business around the world. However, I still make the effort to learn some of the other person's language. It's a mark of respect to be able to at least say 'hello, how are you?' in my colleagues' languages!
I also learnt that humour differs from culture to culture and that different cultures deal with conflict in different ways.
Finally, repetition and checking understanding are critical. I've learnt that 'communication is the response I get', that it my responsibility to ensure that I have been understood rather than your fault if you don't understand me.
Time zone challenges are also worth considering. One needs to be prepared to be on conference calls outside of normal work hours. ICANN currently has Board members as far west as Los Angeles and as far east as Tokyo with many locations in between. Flexibility around availability for calls is essential!
3)     For NEDs joining organisations undergoing global expansion, do you have any top tips?
Make the effort to learn some of the language from the areas you are expanding into;
Learn about the culture and history of the countries and people you are dealing with;
Learn about the business traditions in those countries;
Never assume that your way of doing things is the only right way;
What you consider to be strong, vibrant leadership may be seen as brash and bullying in other cultures;
Seek out a mentor in each country who can guide you through the maze of differences.
Much of Chris' perspective is a good reminder for effective interaction at Board level of both Chairmen and NEDs.  If you're looking to join the Board of an international organisation, do you take time to learn about the culture and etiquettes of your Boardroom peers?