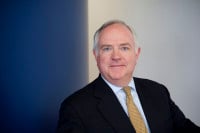 If you are interested to know more about the role and responsibilities of non-executive directors, as well as what to review prior to starting a new role, the following interview with Nick Beecroft will prove insightful.
Nick holds three NED positions in financial institutions, one as Chairman, one as Senior Independent Director, and memberships of Audit and Risk, Remuneration, and Credit Risk Committees. He also has intimate familiarity with regulatory environment, PRA and FCA. Nick's LinkedIn profile is: https://uk.linkedin.com/in/nickbeecrofthpeconomics
1) What roles and responsibilities do NEDs have?
I find my roles and responsibilities as an NED enormously satisfying, interesting and rewarding. Having spent twenty seven years in large financial institutions, it has been fascinating trying to distil that experience down to the 'drops' of advice, support and, where necessary, insistence on a particular course of action that characterise the contribution that a good NED can make.
I think those three words sum up quite well an NED's ideal contribution; advice, support and insistence. It is highly probable that one has seen a particular set of circumstances before and, as events repeat themselves, the ability to volunteer helpful advice in a cogent, relevant and hopefully tactful manner is key to success as an NED. I see a contrast here between the new executive recruit whose constant references to 'the way we used to do things at so-and-so' can become rather tedious, and the NED who can get away with this style of delivery – that's what one is there for!
Support can be delivered in many forms – ranging from a well-timed phone call during tough periods to vigorous, formal, minuted support in board meetings. On occasion one may call the Chairperson to volunteer support for a particular executive or course of action; the Chairperson may be too close to the action and will welcome a 'big-picture', slightly more detached view of events.
I do feel that balance and perspective can be one's greatest contribution as an NED, as exemplified perhaps by the need to keep one's written documentary review responses relatively brief and succinct, (you're not being employed to spot typos), and to avoid the temptation in board meetings to make so-called 'motherhood and apple pie' suggestions, with which nobody could possibly take issue, but which may be designed solely to ensure the presence in the minutes of a suitably sage comment next to one's name!
Finally, and at the risk of stating the obvious, knowing where the line should be drawn between non-executive and executive behaviour is key.
2) What documents and agreements should newly appointed NEDs review when first joining a board?
A newly appointed NED should definitely study the company website, the latest annual report, press reports, Google the company and its senior people, check out their LinkedIn pages and if that's your thing, their Facebook pages, which can be highly revealing!
Familiarity with relevant regulatory requirements is important including, maybe especially, the new Senior Manager Regime in financial services.
The latest internal strategy documents, and management information on current trading are also a must and finally, he/she should also check that appropriate Directors' and Officers' insurance is in place.
3) How do you ensure you stay up-to-date in your responsibilities as a NED?
Certainly within financial services, the big accounting and legal firms offer very well structured, (free) programmes of regular and frequent seminars, and updates on regulatory news, of which there is currently a great deal! Their events are also a great opportunity to network with other NEDs, exchanging experiences and best practice. Approaching this question in another dimension, I'd also say that quite frequent, informal contact with key executives is very advisable to keep abreast of internal company developments.
At NEDonBoard we host monthly networking and panel events to cater to NEDs and aspiring NEDs of different backgrounds.  If you are in interested in a particular topic why not email us an let us know at [email protected]