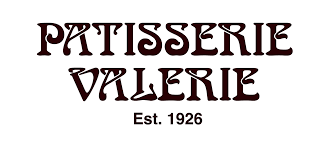 On Tuesday 22nd January 2019, Patisserie Valerie announced that it failed to secure an extension to its lending facilities and that it had to collapse into administration. Patisserie Valerie is the latest high-profile company to collapse because of fraud and inaccurate data. This raises some of the exact same issues as the collapse of Carillion did: quality of the audit work performed by the external auditors, lack of strong internal controls and poor governance. In this post, NEDonBoard highlights some of its learnings from the collapse for the community of non-executive directors and board members.
The role of the external auditors
Former Patisserie Valerie auditors, Grant Thornton, is under investigation by the Financial Reporting Council.
The collapse follows the official launch of the Business, Energy and Industrial Strategy (BEIS) Committee's new inquiry examining the future of audit in November 2018. Rachel Reeves, Chair of the BEIS Committee said that "misleading audits have been at the heart of corporate failures over recent decades. Recent accounting scandals at BHS, Carillion, and at Patisserie Valerie have shown accounts bearing closer resemblance to works of fiction than an accurate reflection of the true financial performance of the business. Repeated accounting failures have contributed to the collapse of major businesses and undermined public and investor confidence".
The lack of internal controls
On 16th January 2019, Patisserie Valerie provided a company update and announced that "the work carried out by the Company's forensic accountants since [10th October 2018] has revealed that the misstatement of its accounts was extensive, involving very significant manipulation of the balance sheet and profit and loss accounts. Among other manipulations, this involved thousands of false entries into the Company's ledgers.
A strong internal audit or quality & assurance function is core to effective governance. The internal auditors provide senior management, the Audit Committee and the Board of Directors with assurance that helps them fulfil their duties as board members.
Related posts:
Audit Committee, Oversight of Internal Audit
Audit Committee: 3 Mains Takeaways for Board Best Practice
NEDonBoard Board Best Practice® panel event on 26th March 2019 Audit Committee, Oversight of Internal Audit
Corporate governance failures
Luke Johnson was the executive chairman of Patisserie Valerie. Prior to the scandal, he sat on the board of at least 17 operating companies, more than half of which he chairs. This compares to our NEDonBoard community of experienced NEDs, who typically holds between 3 to 5 board positions.
The reputation of Luke Johnson has been severely damaged. While training and professional development is no guarantee of effective governance, it does help! NEDs and board members should be clear on what the role of company director entails. They must understand that there are legal duties and liabilities and that their reputation is at risk. NEDonBoard is supporting its community in understanding the responsibilities of the NED and board member roles.
Directors may have lacked the skills required to address the challenges faced by Patisserie Valerie. They appear not to have picked up several red flags. It is likely that NEDs did not to ask the difficult and challenging questions and that the dynamic in the boardroom was influenced by the executive chairman.
The NEDs could have asked why Patisserie Valerie generated significantly higher operating margins than its peers. They could have investigated the company's relationships with key suppliers and asked about payment terms, especially after practices at Carillion emerged in the press and in the BEIS investigation report. NEDs could also have asked about the leases, which committed amount remained flat despite the growth in the number of stores.
Related posts:
Key governance learnings from the collapse of Carillion
Key governance learnings from the Renault-Nissan scandal
If you are looking to understand more fully the responsibilities of the non-executive director with regards to risk management and internal controls, we invite you to visit the Modern Board Member Masterclass, an online self-paced course for newly appointed non-executive directors and board members or those looking to refresh their skills and knowledge. You may also contact us at [email protected]
Written by Elise Perraud, NEDonBoard COO
Not yet a NEDonBoard member? Join us today and become part of a large community of talented professionals operating at board level, sharing wisdom and insights so we collectively accelerate global sustainable development.
New to the non-executive director role, start here.
Want to know more? Subscribe to our weekly newsletter.