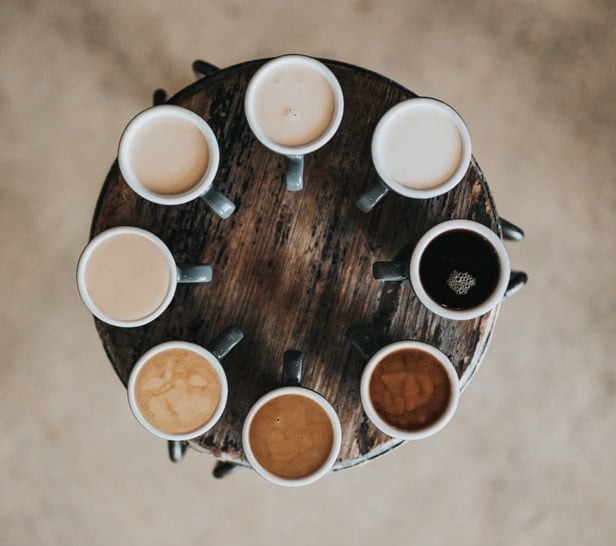 Written by Elise Perraud
On 5th February 2020, the Parker Review published a progress report on the representation of ethnic minorities on FTSE boards. It says that there has been some but limited progress in increasing the representation of people of colour (also referred as BAME in this article) in UK boardrooms and that meeting the target of "One by 2021" set in 2017 when the Parker Review was established will be a challenge. The Parker Review only reports on FTSE boards and uses data provided voluntarily by FTSE 350 companies.
Key findings of the Parker Review: slow progress and concentration
The Parker Review was commissioned in 2017 to report and make recommendations on the representation of ethnic minorities in UK boardrooms. The Review set a target of FTSE 100 boards to have at least one director from an ethnic minority background by 2021, so called "One by 2021".
The 2020 update report says that progress has been slow. In 2020, 37% of FTSE 100 boards have no BAME representation on their boards, down from 50% in 2017. FTSE 250 boards are even less diverse than FTSE 100 boards with 69% of respondents with no ethnic representation in their boardroom. Of note, the Review uses two definitions: directors of colour or directors of white European heritage.
Across the FTSE 350, there are 2,371 director positions for which ethnicity categorisation is known (90% of the total 2,625 director positions). Directors of colour held 178 of the positions, representing 7.5% of positions (6.8% of total positions). With 5 BAME directors on the boards of more than 1 company in the FTSE 350, there are 172 directors of colour in the FTSE.
Finally, there is a concentration of directors of colour in a small number of companies with 8 companies accounting for nearly 25% of BAME directors.
The Parker Review Recommendations
Reporting – "It should be deemed unacceptable that FTSE 350 companies should not engage constructively with reporting the ethnic diversity of their boards". A few FTSE 350 companies did not respond to the survey sent by the Parker Review.
Transparency – Companies are encouraged to "report fully on their ethnic diversity policies and activities as part of their Section 172 reporting requirements". Reporting should ideally make reference to recommendations of the Parker Review.
Role of executive search firms – They "should be much more proactive in marketing highly talented ethnic minority candidates".
Pipeline of internal candidates – "There should be a developed pool of high potential ethnic minority leaders and senior managers as part of a cross-sector sponsorship/mentoring programme to be sponsored by CEOs across the FTSE 350.
The NEDonBoard recommendations
Executive level – The C-Suite and HR departments have a crucial role to play in promoting executive and non-executive roles to high potential BAME professionals. Pipelines of internal candidates should be built and tapped into when opportunities arise, or promotions are debated.
Opportunities to become a trustee or a non-executive director should be highlighted to all high potential executives so that they develop further their business acumen and strategic thinking. Those are two important attributes needed to progress an executive career further as well as transition, at the right time, to a non-executive career.
Such opportunities should be supported by fit-for-purpose training and offered early on in an executive career.
Non-executive level – Reliance on executive search firms contributes to the slow progress of BAME representation in UK boardrooms. While some firms are strong advocates of diversity and make a difference, the revenues model of executive search firm is potentially not supportive of greater diversity.
Companies committed to increasing the representation of BAME professionals are strongly encouraged to advertise their NED vacancies broadly and widely and use networks such as NEDonBoard to attract a broad pool of talents.
What NEDonBoard has done and will continue to do to increase the representation of BAME professionals in UK boardrooms
Training – The NED Accelerator Programme by NEDonBoard is the first step that senior executives should take in starting their NED journey. Fully online, affordable and uniquely designed to bring experienced-based advice for aspiring NEDs to successfully transition to board roles. Please visit https://nedonboard.online/the-ned-accelerator-program/ for more information.
Events – On 31st March 2020, NEDonBoard together with 4 UK departments hosts a business networking event aiming at promoting public appointments and increasing the representation of BAME professionals in UK public bodies' boardrooms. For more information about the event and to register your attendance at this exclusive event, please visit https://www.nedonboard.com/event/31-03-2020-london-nedonboard-uk-government-departments-ned-introductions/. Dr Yvonne Thompson CBE, one of the Parker Review Steering Committee's members will address the audience.
NED roles – Companies can advertise their NED vacancies and access a truly diverse pool of NED talents.  Please visit https://www.nedonboard.com/post-a-role/.
PS: Not yet a member? Access the NEDonBoard resources, attend our exclusive events and unlock your potential as a NED and board member: join today.