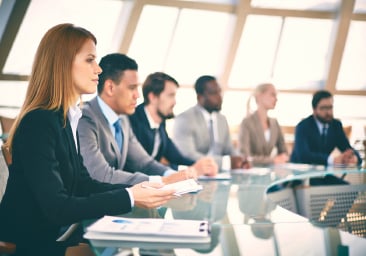 On 13 June 2018, a public consultation was issued by the FRC on the draft Principles of the Coalition Group led by James Wates CBE on corporate governance for large private companies. The consultation will close on 7 September 2018 and the final Principles and guidance will be published in December 2018. As the Professional Body for non-executive directors and board members in the UK, NEDonBoard will contribute to the consultation. Our community is most welcome is sending out their views, which we will compile and send on behalf of NEDonBoard.
Private companies are the most common type of corporate structure in the UK, accounting for over 96% of all companies according to Companies House. They form the backbone of the British economy. As such corporate failures or problems at large private companies have repercussions on staff, pensioners, customers, suppliers and third-party vendors. Like any public company. This is why corporate governance at private companies is as important and deserves a code or set of principles and guidance of its own.
The FRC has opened the consultation over the Principles and stated that compliance will satisfy the new regulatory reporting requirements of the Companies (Miscellaneous Reporting) Regulations 2018.
The 6 principles are:
Purpose: An effective board promotes the purpose of a company, and ensures that its values, strategy and culture align with that purpose.
Composition: Effective board composition requires an effective chair and a balance of skills, backgrounds, experience and knowledge, with individual directors having sufficient capacity to make a valuable contribution. The size of a board should be guided by the scale and complexity of the company.
Responsibilities: A board should have a clear understanding of its accountability and terms of reference. Its policies and procedures should support effective decision-making and independent challenge.
Opportunity and Risk: A board should promote the long-term success of the company by identifying opportunities to create and preserve value, and establishing oversight for the identification and mitigation of risks.
Remuneration: A board should promote executive remuneration structures aligned to the sustainable long-term success of a company, taking into account pay and conditions elsewhere in the company.
Stakeholders: A board has a responsibility to oversee meaningful engagement with material stakeholders, including the workforce, and have regard to that discussion when taking decisions. The board has a responsibility to foster good stakeholder relationships based on the company's purpose.
As a reminder, we sent our response to the FRC on its consultation over the UK Corporate Governance Code, which is due to be published in the coming weeks. You can read our response here as well as the extent to which it differs from other contributors.
Written by Elise Perraud