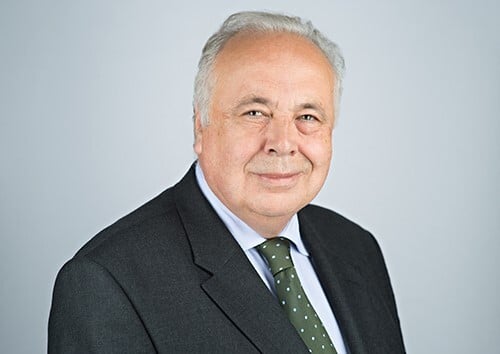 Written by Mark Cardale
People often take on the role of a charity trustee as one of a number of non-executive roles they undertake when building a broadly based portfolio career, or perhaps as an initial step to gain board experience before they seek what they imagine may be less forgiving roles in other fields.
The similarities between the roles of trustees and non-executive directors
There is of course much to be learnt from carrying out a charity or not-for-profit role, particularly by those who have not served on a board before: the interactions between those seeking to work together as a board to achieve some common purpose, while at the same time providing challenge to the executive and assuming responsibilities for the development of longer-term strategy and oversight over the day-to-day management of the organisation, are likely to have some similarities in all organisations of roughly equivalent size. And within the charity sector, comprising probably between three and four hundred thousand registered and smaller unregistered organisations in England and Wales, there are many organisations whose operations often overlap with those of a purely commercial organisation in a number of important ways.
Three key differences between the roles of a commercial non-executive and a charity trustee
But some of the formal differences between charities and commercial organisations should also be borne in mind:
charities of any size have no shareholders seeking a financial return on their investment whose interests a board must always seek to serve. Not only does this create a different purpose for the existence of a charity from that of a commercial organisation, but also changes the ways in which a charity may seek to finance itself (although these may include commercial activity), and puts an even greater emphasis on the importance for a charity of taking other stakeholder interests into account. Stakeholder interests will always include the interests of beneficiaries, and also in different ways those who provide finance, whether as bankers, donors or grant givers, employees and those who provide services and perhaps goods for the charity, whether as volunteers or in a commercial capacity, and the interests of the wider public as a whole. In order for an organisation to exist as a charity and obtain the tax benefits which flow from having charitable status, it must not only have a specific "charitable purpose" falling within the categories of such purposes listed in statute, it must in fulfilling that purpose meet the "public benefit requirement" – of which some more below. Consider also the reputational damage which a charity may always suffer through not behaving as a responsible citizen.
with some exceptions, particularly in larger charities, trustees will not be personally remunerated, and this legal rule on trustee pay is such that executives will not themselves be members of a charity board. Consequently, the relationship between a chief executive and a chair and/or the board as a whole is likely to have even greater significance and require even more careful handling than in a commercial company.
the fact that members of a charity board are unpaid "volunteers" as just described means that they will not all have had the experience, directly or even directly, of running an organisation such as may be expected of most of those becoming directors on a commercial board for the first time. Many will have joined a charity board because of their interest or experience in the objects of the charity, and not (simply) because of their professional competencies.
Related posts: Understanding the role of the charity trustee (part 2) and A Short guide to the Trustee Role
Mark Cardale has been a corporate finance lawyer for most of his working life, and now works mostly as a writer and lecturer in topics related to corporate law and governance. He is currently working on the new edition of a book on the rights and duties of directors, to be published later this year by Bloomsbury. He has been a trustee of a number of charities and not for profit organisations, and is currently a trustee of the Wilfred Owen Association.
If you would like to know more about the non-executive director and trustee role or if you are considering starting your NED or trustee journey, please visit the NED Accelerator® Programme by NEDonBoard. We have applied years of Board accumulated knowledge and collaborative working with experienced NEDs and chairs to develop practical and actionable content for professionals seeking to successfully and confidently transition to non-exec roles.
If you are an experienced board member as a non-executive or charity trustee, join your professional body.