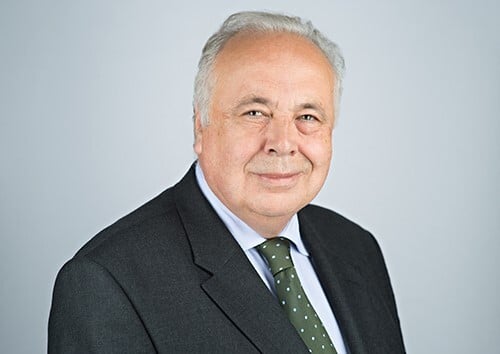 Written by Mark Cardale
Joining a charity board and understanding the charity trustee role
For someone joining a charity board for the first time, as a step in a career which may not be exclusively dedicated to the work of the particular charity or others operating in similar fields, the mixed composition of trustee boards (often including those with little organisational experience or professional insights into board effectiveness) may be key to finding an answer to the question "what can I contribute as a trustee?".
Certainly, a charity board may offer opportunities for learning new skills and gaining a new and broader outlook – as I have tried to sketch out in part 1 of this article – but it may also call for the inputting of special skills as well.
Charity boards are likely to comprise people of diverse skills and interests and from diverse backgrounds; accordingly it is likely to be unreasonable to expect every board to operate with smooth efficiency and effectiveness at all times, and almost certainly effectiveness will be more difficult to achieve than on a commercial board comprised entirely of paid professionals.
What the new trustee on a charity board can expect to add however, on top of the trustee's existing skills and expertise (whether in finance, IT, HR or otherwise) is insights into the way a board should work and the ways in which the organisation's activities might be better handled or managed – drawing on the new trustee's previous experience in the running of other organisations. Having a good and helpful chair will help, and the new trustee should make it their business to assist their chair, as well as other trustees, in making their role fulfilling and worthwhile.
Running effective charity boards
One of the key points in the effective running of a charity board will be maintaining the charity's focus on the fulfilment of its charitable purposes, with proper regard for the "public benefit requirement" referred to above. It will help any trustee to have a genuine "passion" for the purposes for which their trustee is established; and it should be borne in mind also that pursuit of the charity's purposes may require a much more disciplined approach to the development of strategy than may be appropriate in a commercial organisation. For charities, there is much less flexibility than in a commercial organisation to pursue objects incidental to its stated aim or purpose or to alter course if the organisation feels constrained for any reason by its existing objects: changing a charity's purpose is a formal process and may be complicated, requiring Charity Commission consent.
Helpful resources for recently appointed charity board trustees
The Charity Commission publishes a wealth of guidance around the subject of charitable purposes and the public benefit requirement: see the webpage for an introduction to this.
Trustees need to bear in mind particularly the annual reporting requirement on this, as explained in the Charity Commission at this link.
All may be easier if the trustees have followed the initial Principle and related guidance in the Charity Governance Code stating that the board should be "clear about the charity's aims and ensures that these are being delivered effectively and sustainably": see the Charity Governance Code website.
Related posts: Understanding the role of the charity trustee (part 1) and A Short guide to the Trustee Role
Mark Cardale has been a corporate finance lawyer for most of his working life, and now works mostly as a writer and lecturer in topics related to corporate law and governance. He is currently working on the new edition of a book on the rights and duties of directors, to be published later this year by Bloomsbury. He has been a trustee of a number of charities and not for profit organisations, and is currently a trustee of the Wilfred Owen Association.
If you would like to know more about the non-executive director and trustee role or if you are considering starting your NED or trustee journey, please visit the NED Accelerator® Programme by NEDonBoard. We have applied years' of accumulated knowledge and collaborative working with experienced NEDs and chairs to develop practical and actionable content for professionals seeking to successfully and confidently transition to non-exec roles.
If you are an experienced board member as a non-executive or charity trustee, join your professional body.