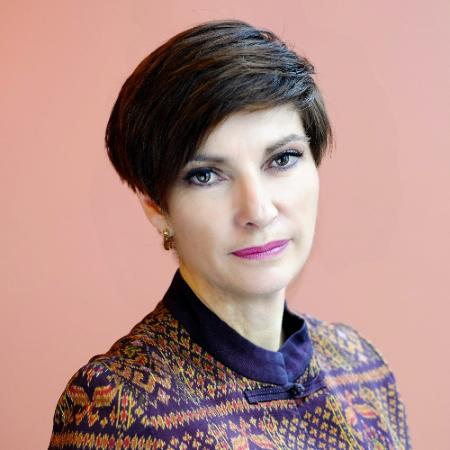 Annemarie Durbin is a portfolio FTSE Non-Executive Director, including of Ladbrokes Coral PLC and member of its Audit and Risk, Nomination, Remuneration and Social Responsibility Committees. She is also an executive coach and has held senior roles in Wholesale Banking, including Head of Financial Institutions for Europe and Africa, and had global responsibility for the Development Organisation Client Segment. Within Consumer Banking, Annemarie held CB Head roles in the Philippines and Thailand. It was great meeting and interviewing her following a NEDonBoard panel evening. The interview is insightful for both board members, as well as professionals considering a non-executive career.
Advice for non-executive directors in relation to boardroom culture
I think culture is a really interesting dynamic that you see in the boardroom. Theoretically, in the boardroom, the culture that you see there should be a microcosm of the organisation at large and if you're thinking of joining a board,  it's really important to have done your due diligence so that you have a sense of – what is the culture of the organisation you're joining?
Therefore, in order to do your due diligence on the board's culture, what you need to do is to talk to as many people as possible. Ask the Chairman or Chairperson what the culture is like. And when we talk about culture, we talk about 'how do things get done around here?' – what behaviours; what are the unwritten rules as to how debates and discussions [take place], who talks first, who makes what contribution, how do things really work?
It's really important to understand that so that you can decide whether that's a culture that you will fit into, which you want to be involved in and that you can have impact and make a difference in that boardroom.
Positive and negative factors relating to engagement in the boardroom
I think it's really important to earn the right to have a voice in the boardroom. It's easy when you get appointed to the board to think 'I'm a non-exec, therefore I need to be listened to'. Actually, as a non-executive director, you have no power. All you have is influence, and in order to have influence you need to have credibility and that's not just because of whatever executive role you used to have.
It's really important to take the time to understand the business of the board that you're joining by going and spending time in the business…. it's really important to understand their challenges, their opportunities, because they will be different from what happened in your previous life.
It's also really important to build relationships with the key stakeholders, the key management team, so that you know them as individuals, you know what their strengths are, what makes them tick. You show that you care and understand them as individuals because then you're more likely to have earned the right to be listened to and to have a voice that will be taken into account when debate and discussion happens on the board.
In terms of what is least conducive, it's really the opposite.  And that's, if you come in, you're overly opinionated, you mention your old shop, the place that you worked, you mention that every second sentence and you say 'well when I did it last time I did this; and you should do that' – without taking the time to understand the context and the environment and the differences. Then, it's likely to get the backs up of the executive. You can recover that but it takes time then to earn their trust and respect and that's so important, mutual trust and respect of all colleagues around the board table both executive and non-executive.
Many professionals with portfolio careers become non-executive directors to gain extra experience, income, and contribute their skills to new boards. If you want to raise your NED career to the next level, please visit: www.NEDonBoard.com