NEDonBoard is the professional body for non-executive directors and board members in the UK. The board is the highest authority in every institution and we believe exceptional individuals and proper governance ensure organisations progress and benefit both shareholders as well as society.
The UK's premier non-executive director and board member organisation
Authority
We set the standards for effective governance
Denise Wilson, OBE, of The Davies Review
Denise Wilson, OBE, spoke to NEDonBoard around the progress and future development of women on boards of FTSE companies.
Sir Winfried Bischoff, Chairman of FRC
NEDonBoard quizzed Sir Winfried Bischoff about the FRC's stance on culture and diversity in the boardroom.
Knowledge
We support non-executive directors and board members in being effective in the boardroom
How to become an effective NED on Board? The Non-Exec Role
This specialised course is dedicated to business leaders on track to become a non-executive director or committee chairman, or those newly in a NED role.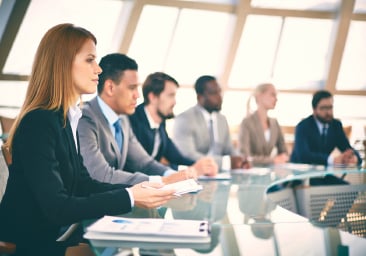 NEDonBoard – 1 Day Boardroom Finance Course
A succinct, 1 day course, with pre-course reading and videoed materials provided to ensure that you get the absolute most from on-the-day case studies.
Connection
We connect organisations with the non-executive director and board member community
NEDonBoard Board Member Introduction to Businesses with Natwest Accelerator
London: June 25th 2019 – 4pm – 6pm
Co-hosted by NEDonBoard and Natwest's Entrepreneur Accelerator. We are pleased to welcome NEDonBoard members and Board Advisor members to join us for an opportunity to engage with Natwest's current London Entrepreneur Accelerator business cohort.
This event is open to NEDonBoard Standard and Event members only.
Some of the organisations that have trusted us to source their board appointments.
New non-executive director roles published daily
Featured NEDonBoard members
What our members & partners are saying
"I have been very impressed by the quality of events organised. Thanks to these regular events and presentations made by NEDonBoard, I had the opportunity to develop my network, with people from various sectors, meet with high level profiles and understand better NED roles. Trainings are also fantastic and very useful. I would definitely recommend NEDonBoard to anyone who is pursuing a NED role".
Laurence Carbillet, Project Director at HM Treasury, NEDonBoard member
"My company works with NEDonBoard as partners, offering content, resources and services related to personal branding, CVs and LinkedIn. We have attended and sponsored a number of events which are always well run and high quality. They are nice people and really focus on their members, striving to be extremely professional in everything they do (…) world-class service and has led to a mutually beneficial partnership".
Matt Craven, The CV & Interview Advisors
"A very useful day. Professional and well run. I attended NEDonBoard's 'Become a Non-Executive Director' course in February 2017. The content was well focussed, with good advice on role search, Board conduct and legal frameworks. I would highly recommend the day for those new to the NED environment, or as a refresher."
Malcom Ward, Experienced Non-Executive Director in the Environmental sector, NEDonBoard member
"We received numerous high calibre applications directly through the platform, among which 1/3 where selected for interviews and are pleased to welcome one of them as a new NED to our Board. […]  Separately we also attended one of the London events which were excellent learnings and networking opportunities – we highly recommend these for anyone looking to connect with suitable non-exec professionals."
Bertrand Beghin, Board Member, Number for Good