The NEDonBoard mission is to accelerate sustainability and development.
We do this by sharing wisdom and insights across generations of board decision-makers.
We influence and support board members responsible for the strategic direction of businesses by promoting modern, contemporary and best governance practices.
The UK's authoritative platform made by board members for board members
Connection
NEDonBoard connects businesses and organisations with the community of non-executive directors and board members.
Free Webinar: How do you secure your first non-executive role
Transition successfully to non-executive directorship. Join our next free webinar designed for senior business leaders looking to transition to non-executive directorship and wanting to understand the process to become a NED. This webinar is free but registration is required.
Board of directors, non-executive director jobs and chair role
Uncover roles on offer for the NEDonBoard community. Find your next board appointment. Connect with companies looking for your expertise Confidently apply to NED roles Contribute your skills and experiences to the community and be impactful in the boardroom
Some of the organisations that have trusted us to source their board appointments. New non-executive director roles published daily
Knowledge
NEDonBoard serves NEDs, board members, businesses and organisations seeking professional development. NEDonBoard promotes contemporary business governance practices.
The NED Accelerator Programme by NEDonBoard
Are you aspiring to the boardroom? Fast-track to the non-executive director and board roles. Secure a NED role more efficiently and faster with our entirely online programme.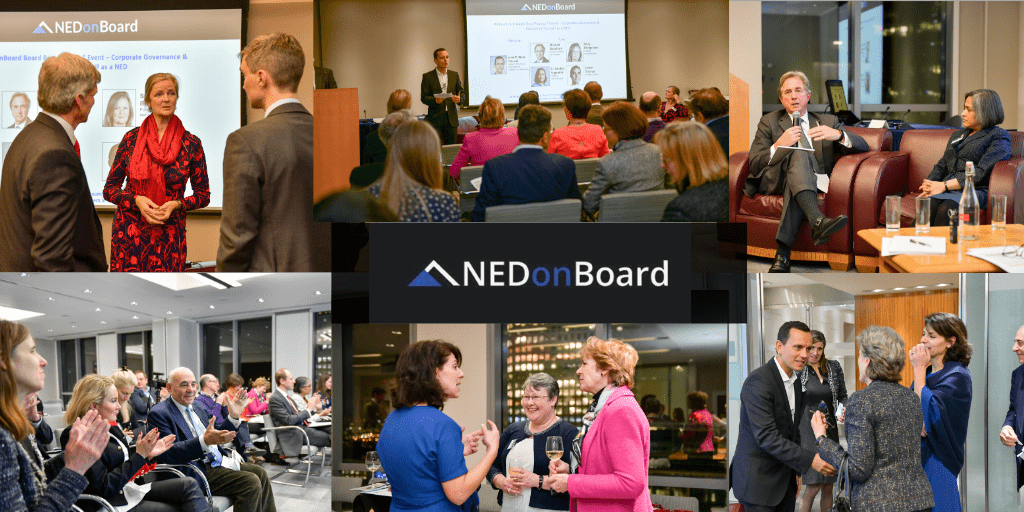 The Modern Board Member Masterclass by NEDonBoard
A self-paced online course for newly appointed board members and experienced directors looking to refresh their knowledge and develop contemporary skills (e.g. Digital transformation, ESG).
Authority
NEDonBoard sets practices for effective, strong and modern governance.
.
Denise Wilson, OBE, of The Davies Review
Denise Wilson, OBE, spoke to NEDonBoard around the progress and future development of women on boards of FTSE companies.
Sir Winfried Bischoff, Chairman of FRC
NEDonBoard quizzed Sir Winfried Bischoff about the FRC's stance on culture and diversity in the boardroom.
What NEDonBoard members are saying
Sir James Wates, NEDonBoard member, Chair of the Wates Group
Sir James Wates spoke to NEDonBoard about the importance of improving board best practices, and stay up to date with latest boardroom development.
Denis Allan, NEDonBoard member, NED & Board Advisor
Denis Allan spoke to NEDonBoard about the benefits of its NEDonBoard membership to progress his board career, meet his board-level peers.