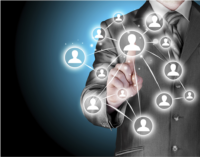 At NEDonBoard's regular dedicated non-executive director events, discussions with members has, on numerous occasions, turned to the issues around boards fully understanding the role of NXDs and how to enable a functional board.
Needless to say, it can be highly unproductive to appoint NXDs to a board when some of the executive team, or even new NXD themselves, don't fully understand the role of the non-executive director and don't know how to function collectively to achieve the best for the company.
It may be a simple point, but as with any team, understanding the role of each individual can help everyone to understand the viewpoint of where someone else is coming from.
Non-executives bring numerous benefits to a board (as highlighted in NEDonBoard's freely available What to Expect of the NED Role guide), and going further than this, executives and non-executives need to know how to engage best together.
Bringing independent perspective and acting as a critical friend, NXDs can help prevent some of the large company scandals which have hit the news in recent years.  They should ask key questions to ensure that they understand what is happening and why, as well as take this a step further in putting forward helpful solutions or suggestions, where appropriate.  An important part of this process, and something which has appeared in NEDonBoard's recent NXD survey, is that where a NXD does provide constructive challenge (remember this is why they are there – their experience and independent perspective should be useful), and acts as a critical friend, what they say should not be taken personally.  Equally, a NXD should have the communication skills to relay what they have to say in a constructive manner.
Often appointed for their business or specialist knowledge and skills, NXDs can also provide support and mentoring to a young executive team.
NEDonBoard is on a mission to improve the standards of NXDs and the boards on which they sit, championing the non-exec role to the many organisations who could benefit from their expertise.
We highly recommend the continued education of board members, and when appointing NXDs,  know how to do this effectively.  NEDonBoard's dedicated course, launching from September 2017 (please email [email protected] if of interest to your organisation and board), is one such example of support which is available.