Risk Registers – Leading Board Practices
September 19 | 4:30 pm

-

5:45 pm

£50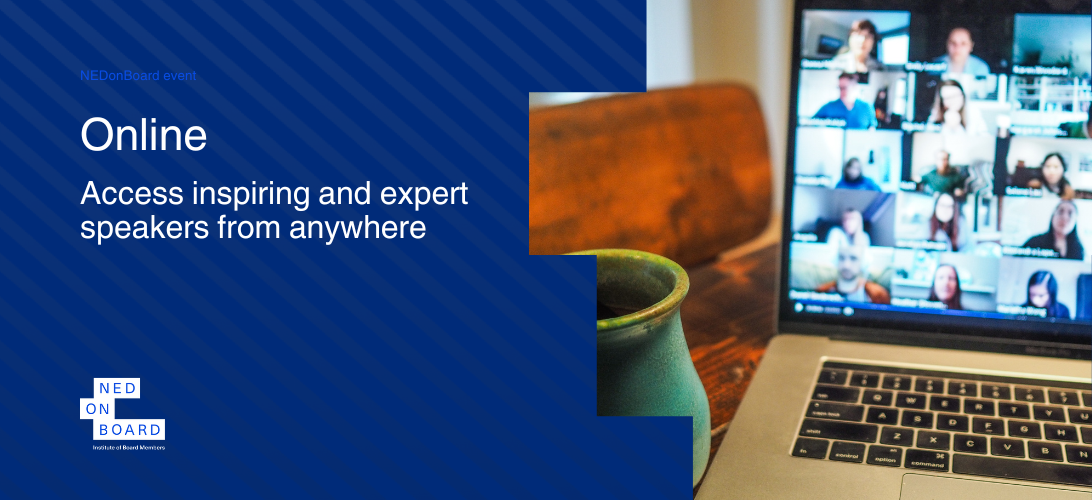 Relevant to experienced non-executive directors and risk committee members, aspiring board members and risk professionals, this online panel will shed light on leading risk register practices for boards. You will learn from peers how to better consider the risk register at board level, elevating your approach to your next board meetings.
Session agenda:
16:30 – Welcome, NEDonBoard
16:35 – Panel insights
17:10 – Audience Q&A
17:30 – Optional 15 minutes online networking
Speakers:
Andrew Bailey – Director of Financial Risk at Just Group plc, a listed life insurer. He has worked on risk issues from many perspectives including risk manager, regulator, and subsidiary board director. He focuses on financial and strategic risk issues to support executives and directors prioritise their time on the risks that might cause an organisation to not achieve its aims. He has an MBA from London Business School, which taught him the important lesson that prioritisation and an appropriate approach is vital to handling the wide range of challenges we face.
Michael Bartholomeusz – Experienced independent portfolio FS sector NED focussing on governance, risk, regulation, finance and audit; with start-up, international, high-growth and UK listed company experience. Current Chair of Risk and Audit Committees, and member of RemCo and NomCo at a UK listed regulated FS firm, and a NED at a young, fast growing FS regulation and risk consulting practice. Professionally qualified in both finance, and risk management after graduating in mathematics.
Facilitated by Elise Perraud whose professional background includes serving as a risk officer with expertise in governance, risk management and assurance. Elise is a member of the NEDonBoard, Institute of Board Members team; as well as a trustee / board member for 2 organisations.
To Attend:
Please register to attend.
This event is open to NEDonBoard members (inclusive in membership) and to non-members (event fee applies).
Dial-in details will be distributed the day before the event.
Risk Registers – Leading Board Practices
September 19 | 4:30 pm

-

5:45 pm

£50
Online free for all Members. In-person free for Premium Members and 50% off for Standard Members
Related Events