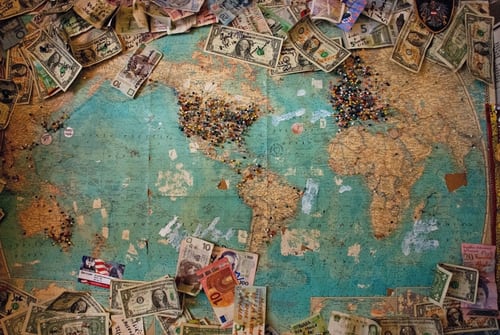 What compensation can I expect as a NED?
What compensation can I expect as a non-executive director is a question we often get asked or hear at our NED focused events, so for those of you who would like to know more, we hope this provides you with insight.
NED roles
The range in remuneration for non-executive directors is very varied depending on the role, size of the organisation, sector and industry. The time required to perform the role is also an important consideration as well as responsibilities within sub-committees of the board.
Trustee roles
Those who take on trustee roles are typically unpaid, as you volunteer your services, though certain expenses made be covered. Generally speaking, charities cannot pay trustees simply for being a trustee. That said, some charities do pay their trustees but this is only in exceptional circumstances if allowed by their governing document, by the Charity Commission or by the courts.
SMEs and NHS Trusts
Those on the boards of SMEs and NHS Trusts can experience very diverse remuneration as non-executive directors. Remuneration starts at around £5,000 and some roles may attract up to £30,000 per annum. Depending on the number of days you will need to commit to the role, the risks and knowledge associated with the role, what you are looking to share and get from the role, and how many other roles you can realistically hold at the same time, becoming a non-executive director on this basis may work well for you. The NEDonBoard jobs board is a great resource, to gain a better understanding of current remuneration / compensation, and requirements of NED roles.
Pay scales
According to Deloitte's 2015 and 2016 Executive Pay publications, a non-executive director could expect average base fees (before taking into account additional fees for committees etc.,) of £43,200 per annum in a FTSE SmallCap; £50,000 in FTSE 250; and a median of £60,000 for companies ranked 31-100 in the FTSE 100 index compared to a median of £83,000 for those in the top 30 companies of the FTSE 100.
Want to know more? If you are an experienced board member, subscribe to our newsletter.
If you are looking to transition to the board as a non-executive director, joins us for our next free webinar.
If you are considering starting you NED journey, please visit the NED Accelerator Programme by NEDonBoard. We applied years of accumulated knowledge and worked with experienced NEDs and chairs to deliver practical and actionable content to professionals looking to successfully and confidently transition to non-exec roles. We look forward to seeing you on the course page!