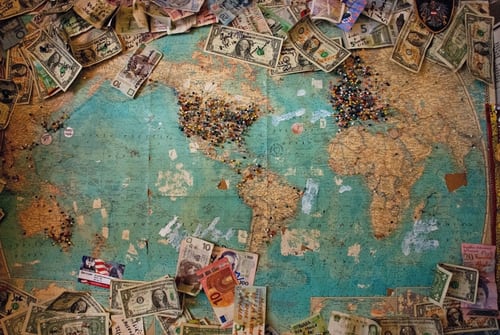 What compensation can I expect as a NED?
What compensation can I expect as a non-executive director? This is a question we often get asked or hear at our NED focused events. For those of you who would like to know more, we hope that this short post will provide you with the insights you are looking for.
NED roles
The range in remuneration for non-executive directors varies widely depending on the role, size of the organisation, sector and industry. The time required to perform the role is also an important consideration as well as responsibilities, such as membership of a sub-committees of the board.
Trustee roles
Professionals taking on trustee roles are typically unpaid. As a trustee, you volunteer your services, though certain expenses made be covered. Generally speaking, charities cannot pay trustees simply for being a trustee. That said, some charities do pay their trustees but this is only in exceptional circumstances if allowed by their governing document, by the Charity Commission or by the courts.
Housing associations and NHS Trusts
If you are on the board of an housing association or an NHS trust, your remuneration as a non-executive director will likely start at around £3,000. Some roles, notably the role of the chair, may attract up to £30,000 per annum. NHS trustees are paid £6,157 (Current rates of remuneration payable to chairs and non-executive directors) but this will increase to £13,000 (Remuneration structure) in the coming years. For more information and to benchmark remuneration, the NEDonBoard jobs board is a great resource as housing associations and NHS trusts are active users of our platform.
Start-up and high-growth businesses
Start-ups and scale-ups are more likely to offer shares as part of the compensation structure, because of their constrains on financial resources. This type of remuneration needs to be balanced against the requirement for NEDs to be independent, notably as starts-ups/scale-ups grow and potentially attract external funding. Investors may be more willing to invest in a company on which board independent non-executive directors serve.
SMEs and privately-owned businesses
This segment covers a wide range of situations and includes well-funded businesses as well as companies with tight financial resources. In the SME sector, remuneration typically starts at around £5,000 and some roles may be paid £50,000 per annum. Some well-funding, large privately-held businesses may compensate their non-executives at the same level as listed companies.
AIM listed businesses
The annual BDO report on AIM director compensation is an excellent source of information. The January 2020 report indicates that: "the median salary in the latest year is £42,300, an increase of 6% when compared to the prior year. The third quartile is £60,000, whereas the first quartile is £33,700. The percentage increase of the median salary since 2014 has been 21% from a median salary of £35,000".
FTSE listed businesses
Each of the "Big 4" and some executive search firms publish data points on NED salary in FTSE companies.
Additional considerations
Non-executive directors are appointed and are not employees of the company. NEDs do not receive other employee benefits, pension payments, or bonuses. To ensure their independence, non-executive directors' pay is not linked to performance. Compensation is therefore fixed and set in the letter of appointment. The company will pay the taxes for its non-executives (e.g. P.A.Y.E.) but you may also receive a gross amount and have to file your self-assessment tax return.
Want to know more?
If you are an experienced board member, subscribe to our newsletter.
If you are looking to transition to the board as a non-executive director, join us for our next free webinar, How to secure your first non-executive director role.
If you are already committed to becoming a non-exec and want a roadmap to achieve this objective, visit the NED Accelerator Programme by NEDonBoard course page. We applied years of accumulated knowledge and worked with experienced NEDs and chairs to deliver practical and actionable content to support you in transitioning with confidence and success.
Related post: What can you expect as compensation as a non-exec.