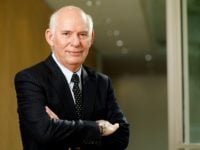 Insights from David Gelber:
Whilst most of my NED positions are, and have been in the financial services area several have not been.  What I have learnt from this diversity is first and foremost the absolute need for NEDs to understand the business of the company. It is of little or indeed negative value to distance oneself from this and concentrate on "corporate governance". If you are unwilling or unable to develop such an in depth understanding do not serve as an NED.
For those NEDs from non-financial backgrounds who wish to serve with companies in that sector the most crucial skill these days is understanding the ever changing and ever more onerous and obtrusive regulatory regime. My advice to such candidates is simple: "Think twice before accepting the position"!
What I enjoy most from my NED roles is the ability to cross reference one's experience in one company with issues arising in another. Whilst some problems/issues are unique to one company, it is surprising how many occur across one's portfolio.
On this note, it's worth thinking, readers, how do your roles and experiences relate to one another?
About David:
David Gelber currently serves as the Chairman of Walker Crips Plc, a full service stockbroker and wealth management firm and as a NED with Amedeo Air Four Plus PLC an aircraft leasing company, DDCAP Ltd a leading arranger of Islamic finance transactions, Saxo Capital Markets Ltd a provider of online trading across a wide variety of products, Exotix LLP a Frontier Markets investment bank , IPGL Ltd a holding company  with investments in  financial services. He is a founding partner of Castellain Capital LLP, a fund management company.
Having pursued a 40 year career in the City, David's last full time role as Chief Operating Officer and Executive Director of ICAP Plc from 1994 until 2009.