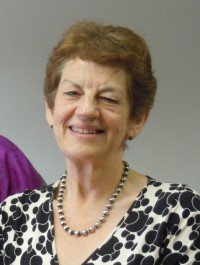 Jackie Ballard has had a long and varied career which has encompassed social work, further education lecturing, training, Local Authority leadership, a 4 year stint as the Member of Parliament for Taunton and, more recently, Chief Executive roles at the RSPCA, Action on Hearing Loss and Womankind Worldwide. She has been the Chief Exec at Alcohol Concern since July 2014. She is also on the Board of Newlon Housing Association, is chair of the Outward charity and has recently been appointed as Associate Lay Member of Lambeth CCG.
1) What impact do / should independent directors / trustees have in shaping a charity? They are not burdened by day to day operational management and can concentrate on a future vision for the charity and on ensuring it continues to fulfil its mission. It is a huge opportunity to help to guide a charity in the interest of its beneficiaries.
2) What qualities do you typically look for when recruiting a new trustee to your boards? At Alcohol Concern we have recently recruited 7 new trustees. Outward is currently* recruiting 3 trustees. Each search starts with a focus on the skills gaps on the board; then on the type of person we are looking for – it must be someone who empathises with the cause and ideally has personal experience of the issues. We need people who can look at the bigger picture and the long term and who can assess and monitor risks.
As many of those we have interviewed in recent months have stated, it's important both for boards and potential NEDs to get a sense of 'fit' and alignment – as with any interview throughout your career, a meeting  with management is an opportunity to identify whether a role is best suited to your skills and personal interests.
*At time of interview