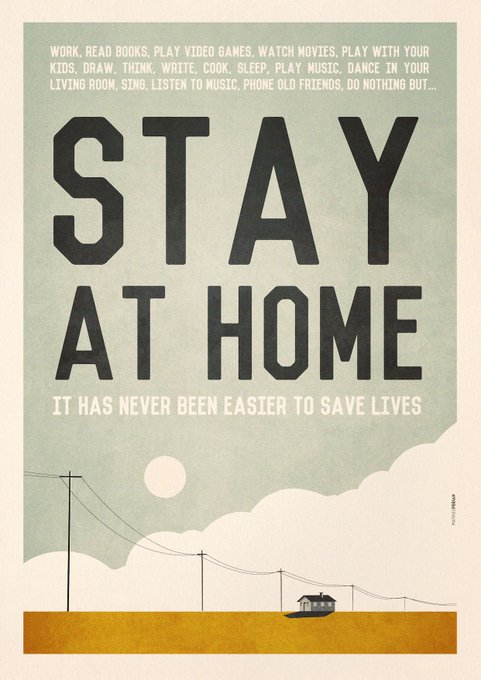 Letter from the NEDonBoard executive team to the NEDonBoard community
Dear NEDonBoard members and subscribers,
NEDonBoard has been on the front-foot of the Coronavirus outbreak: we attribute it to the strength and diversity of our team.
In the past week, NEDonBoard has adjusted its event programme, adding webinars and online content as well as postponing selected events where necessary. Be assured that no activities have been cancelled. Registered attendees and NEDonBoard Event Members will, therefore, be able to attend the events to which they registered (potentially at a later date) as well as access high-quality content (as always delivered by NEDs for NEDs). More on events and training courses below.
Our first thoughts go to those impacted by the coronavirus. We wish a prompt recovery to those of you who are sick and those of you who have loved ones fighting the coronavirus. We express our gratitude to the health professionals on the front line. Thank you.
FREE enhanced jobs listing: small businesses looking for NED to weather the impact of the Coronavirus crisis
NEDonBoard is offering its enhanced jobs listing for FREE to any SMEs looking to add a non-executive director to its board. Please email [email protected].
NEDonBoard members include NEDs with extensive experience in disaster recovery and business transformation who would be ideal additions as a NED and board member.
FREE membership: NHS staff looking to transition to a non-executive directorship
NEDonBoard looks to support health professionals who are at the forefront of the fight against Coronavirus, helping people infected and saving lives. We will offer you a complimentary NEDonBoard membership. Simply email us at [email protected] when this is the right time.
Events
If you have registered to any March, April, May or June events and have questions, please email us at [email protected].
In making decisions, we always prioritise the health and safety of the NEDonBoard community and the value we deliver to our members. We are pleased to let you know that:
Our 31 March 2020 event has been postponed. We are working with the Cabinet Office and the Department for Education to secure a new date in September or early October. All registered attendees will have their registration transferred and be communicated the new date shortly. You will also be sent a link to access content from the Commissioner for Public Appointments, Dr Yvonne Thompson CBE and insightful interviews from experienced public sector NEDs on 31 March at 5.30 PM.
We added a webinar on 9 April for MEMBERS only on the topic of How to Get on a Board, Public Sector Appointments. The webinar will take place at 1 PM. Interested members can email us their interest at

[email protected]

and be sent the registration link.
Our 22 April 2020 ESG workshop is going ahead but will be held online. An excellent opportunity for those that are not based in London to sign up and contribute to the discussion. Link to access the platform will be sent to registered attendees. FREE for members. A fee applies to non-members. Register HERE.
We added a webinar on 19 May on the topic of Diversity in Risk Thinking. FREE for members. A fee applies to non-members. Register HERE.
We added a webinar on 26 May on the NED CV. FREE for members. Register HERE.
Our June match-making events will be postponed to September.
We do hope to go ahead with our H2 2020 programme as planned!
Our monthly complimentary webinar "How do you become an effective NED on Board" continues. Next date: 7 April 2020. Register HERE.
Our NED Accelerator Programme is an entirely online programme and can be accessed by signing up HERE. These days of remote working may prove to be a catalyst for professionals to start their NED journey on firm foundations.
Our monthly round-table events are going ahead but will be virtual. Our monthly round-table events are by invitation only. Next date: 25 March 2020 on Succession Planning.
We are excited to move our 1-day course "The Effective NED and Board Member" online. Our classroom alternative will remain available: it will be hosted when Coronavirus has receded to insignificant levels and isolation no longer a necessity. Those wanting to know more about this insightful training course should send their interest to [email protected].
We take this opportunity to remind our members to access the NEDonBoard jobs board as lots of vacancies remain open, and organisations continue to post NED roles and recruit non-executive directors to their boards!
As your world is changing, we are here to support you. In a way, NEDonBoard exists for times like these. Every organisation responding to this unprecedented crisis needs agility and prompt decision-making. NEDonBoard supports the competence of boards in realising today's opportunities and meeting tomorrow's challenges.
Lastly, we want to recognise that as fellow humans, these are unprecedented times. But stay calm, and know that humanity has made it through similar events before, and we will make it through again. Do keep your distance. Flattening the curve by #StayingHome is real, and will help save lives in communities.
And get in touch with us with any questions you might have by emailing [email protected]
Thank you, and we are here for you.
The NEDonBoard executive team